Three-season tents versus four-season tents is a bit of a misnomer, since a tent which is designed to withstand 60mph winds and snow, is hardly going to be ideal in mid-summer. Nonetheless we intend to bring you the information you need to determine which is the best winter camping tent for your application.
We'll look at the top four-season tents, and leave the decision of which is the best 4-season camping tent for your requirement.
Best Winter Camping Tents You Can Find on The Market
Note: We get commissions for purchases made through links in this article
Hilleberg Jannu 2 Person Tent
We like: Rapid set-up, weight, and storm proof.
We don't like: Not much, but if pushed, it is a little cramped.
They say: The external tent fabric is Kerlon 1200 and poles are 9mm, which make the tent lightweight and provides extra stability. External walls can be extended to the ground, and mesh panels are backed with adjustable fabric panels.
The dome construction with multiple pole crossing points provides effective snow load handling capability, the tent can accommodate two people. The Single entrance and single vestibule configuration ensures easy entrance, whilst providing storage space while keeping the weight ratio very low.
We Say: Hilleberg Jannu 2 Person Tent is possibly the base camp tent. Perfect for all mountaineering requirements and specifically for high altitude, alpine conditions. The price is at the upper end, and comfort levels not quite class leading, but remains a worthwhile investment given its storm strength characteristics.
It would be a tall ask to question any of the materials and design integrity of any Hilleberg tent, and the Jannu is no exception. Amongst the highly desirable features of this tent, and most notable, is the speed with which this tent is set-up.
Hilleberg Tarra 2 Person Tent
We like: Incredible strength, double door, very robust.
We don't like: The price, cumbersome and heavy.
They say: External tent fabric is Kerlon 1800 and poles are 10 mm, which ensures strength and stability. This is an all season construction tent wall, that can extends to the ground, and mesh panels are backed with adjustable fabric panels.
Dome construction with multiple crossing poles points provides excellent stability for snow-load handling capability. The Hilleberg Tarra 2 Person Tent is a two-person tent with separable inner and outer tent for simultaneous erecting.
We Say: Class leading in terms of sheer strength. Some would say that the Tarra is significantly over designed, and if budget is of no consideration, this double door option is your best pick. The tunnel dome design integrates double doors, impressive volume, and two large vestibules. The Tarra is the strongest of the Hilleberg range of two-person tents.
Hilleberg Nammatj 2 Person Tent
We like: Versatility, durability, comfort, and set-up.
We don't like: Not enough to mention.
They say: Hilleberg Nammatj 2 Person Tent features Kerlon 1800 outer tent fabric, and 10 mm poles which makes for a stable tent. Pitching requires only four pegs, yet features additional peg and guy line points for increased stability.
Remarkably strong Spectra guy lines are attached to both the vestibule and back wall vents, and at two points on all pole sleeves on both sides of the tent.
Both Nammatj and Nammatj GT have spacious interiors with full sitting height in most of the inner tent, one vertical inner tent entrance and, thanks to the tunnel design, near-vertical side walls.
A single entrance and vestibule afford easy access and plenty of storage space, but keep the weight low. The entrance of the GT's extended vestibule includes a full no-see-um mesh door, which can be zipped off completely, and a zipper door that can be opened from three sides.
We Say: All of the Hilleberg double wall tents pitch from the outside, this has a couple of advantages, which include speed of set-up, and it keeps the interior dry during set-up. Moisture build-up in any winter tent is always a design conundrum, striking the balance between thermal insulation and moisture retention is a delicate balance; the Nammatj achieves this with aplomb.
The tunnel design does have some limitations in terms of snow loading, and this option would be little too heavy to consider for alpine mountaineering. If you were to only ever one tent, for all winter camping requirements, this would be it.
Mountain Hardwear Trango 2 Person Tent
We like: The price, very comfortable, set-up.
We don't like: Weight, cumbersome and bulky.
They say: Nylon, expedition strength in three-season weight. Ideal for shorter expeditions and for climbers who prefer the breathability of a double-walled tent but the weight of a single-walled tent.
The Tent can withstand significant wind and snow loads by utilizing the Trident Corner a unique design that adds strength and integrity to the tent architecture with only an incremental weight increase.
We Say: Better value for a double walled tent is this category you will not easily find, Mountain Hardwear Trango 2 Person Tent is a little heavy to be alpine mountaineering with, but space a plenty, and if the weather sets in for a few days, you will want to be in one of these. The Trango is pretty easy to pitch, helped by the pole clips, and is going to withstand pretty harsh winds.
The North Face Mountain 25
We like: The price, strength.
We don't like: The pole sleeves.
They say:The North Face Mountain 25 has dual doors with poled front vestibule, polyurethane (PU) port window, cold-crack tested to -60°F, floor area: 32.5sqft (3sqm). The vestibule area in front measures 8sqft (0.7sqm); and the rear: 3sqft (0.3sqm).
The canopy is made from 40D 240T nylon rip-stop; the fly, 75D 185T polyester rip-stop coated with 1500 mm PU; and the floor, 70D 210T nylon taffeta coated with 10000 mm PU.
We Say: It is probably fair to say that the Mountain 25 has been the go-to tent for many years and remains a firm favourite amongst climbers. It does not quite stack up to some if its newer competitors given the pole sleeve design, as opposed to the pole clip models.
This does make erecting the tent in windy conditions a little trickier, and this is when damage to sleeves occurs. When it is up, this is one of the strongest 4-season tents on the market. Given the value that this tent offers, it is easy to see why it remains a favourite.
Sierra Designs Convert 2 4-Season Tent
We like: The price, strong and robust, set-up
We don't like: Single wall tent, ventilation and weight.
They say: Sierra Designs Convert 2 4-Season Tent has a freestanding; large drop door which is uncommonly wide, and large enough for two to sit side by side. 15″ integrated awning poles maximize door opening and drip line without the weight of a support pole.
A double walled, breathable canopy and full zip waterproof windows allow you to control your visibility and ventilation. Convertible vestibule with the option of leaving the vestibule behind to save weight.
We Say: It is not often that one comes across a single wall tent which erects from the outside, and this makes setting up the Convert a pleasure.
It is strong enough to handle alpine climbing conditions, whatever they may be, but is not quite on par with class leaders when it comes to ventilation. Even if you were to leave the removable vestibule at home, this tent is still quite heavy. Regardless, it offers good value.
Mountain Hardwear Direkt 2 Person Mountaineering Tent
We like: Warm given its R rating of 4.5, and the double valve.
We don't like: The price, irregular surface.
They say: Industry leading DAC Featherlight NSL® poles. Internal pitch pole system. Proprietary Evolution Tension ArchTM stabilizes tent using fewer poles. Zippered mesh vents at roof and door for ventilation.
Attachment points for optional external vestibule. Welded zipper flaps and watertight door zipper construction. Multiple guy out points to stabilize tent in high winds. Removable internal pocket helps keep you organized. Optional floor footprint available (sold separately). Guy out line and line tensioners included.
We Say: Mountain Hardwear Direkt 2 Person Mountaineering Tent is not a great deal you can pack into a tent which weighs 2 lb. 10 oz. So one can't expect too much other than insulation. This the Direckt will offer, and on an extremely small footprint, making it ideal for narrow ledges. The ventilation is not good, and neither are the guy ropes.
It maybe a little optimistic to call this a two-person tent, and if you are to share this tent with someone, it's going to be cramped. In fact, any single occupant above 6ft may have to fold themselves into this tent. It is 100% waterproof and super light, and much than this for the price, one cannot realistically expect.
Mountain Hardwear EV 2 Tent
We like: Strong, comfortable with good length, integrated vestibule.
We don't like: ventilation poor without strong winds.
They say: Industry leading DAC Featherlight NSL poles. Proprietary Evolution Tension Arch stabilizes tent uses fewer poles. Designed with 'integrated vestibule' to allow space for boots and other items near the door while still maintaining living space.
Five welded adjustable zippered vents with mesh and canopy panels allows versatile ventilation options, and SVX windows for a brighter interior and visibility of exterior conditions.
We Say: For high altitude mountaineering the Mountain Hardwear EV 2 Tent is a good balance of space, strength and compactness in single-walled expedition tents.
The integrated vestibule provides adjoining storage and food-prep area outside of main living space. This is however, a single application tent, beyond high altitude climbing in inclement weather conditions, this tent will become stifling, and unbearable. But, for its intended purpose, and especially if you are tall climber, this tent is ideal.
Black Diamond Fitzroy Tent
We like: Very strong, durable, and spacious.
We don't like: The weight, and it is difficult to erect.
They say: The strongest 2-person Bibler tent. 4-pole, steep-sided design with optional vestibule. Double doors with internal mesh panels. Pole-supported door awnings over zippered vents and 4 interior mesh pockets. ToddTex single-wall fabric and Optional ground cloth available.
We Say: Black Diamond Fitzroy Tent is arguably the strongest of the single wall winter tents on the market. It is difficult to erect by comparison to most others in its class, but with a bit practice most climbers will become proficient soon enough.
Two climbers will have ample space, and if need be a third could be squeezed in. Much like the EV 2, this is a single application tent; and once erect will withstand gale force conditions, thanks in part to generously re-enforced corners. Given that the tent price excludes the vestibule, this is not a cheap tent.
Black Diamond Ahwahnee Tent
We like: Head room, giant doors, genuine 4-season tent.
We don't like: Air vent fly sheets will catch wind.
They say: Black Diamond Ahwahnee Tent is the most legendary and versatile 2-person, single-wall tent on the market. Two full side doors and internal mesh doors with wide awnings for rain protection while venting. 3 internal aluminum poles for easy setup and 2 interior mesh pockets. ToddTex single-wall fabric with 2 optional vestibules available separately and Optional ground cloth available.
We Say: The vast majority of 4-season or winter tents are hardly suited to anything other than winter camping, but the Ahwahnee Tent is possibly the only 'cross-over' tent, and is quite capable, although not brilliant, throughout the year.
Taller campers will not only appreciate its generous foot print, but will also enjoy the height which, while providing ample head room, is going to catch a bit of wind. This will be particularly the case with two vent fly sheets on either side. But it is the two giant doors on either side, that will transform this model from winter to 3-seasons in a moment.
The Differences Between A 4-Season and 3-Season Tent
Winter tents are typically suited to a combination of uses: base camp, expeditions, and alpine mountaineering, just to name a few. Three-season tents, on the other hand, cover an extremely broad range of applications, from a simple and ultra-light bivy, to tented cabins.
Winter conditions are likely to test any design; therefore, steeply-raked sides and robust exoskeletons typically characterize these tents. It is also not uncommon to come across a winter tent without an integrated floor.
The Characteristics of Winter Camping Tent
There are several features of a winter camping tent that you should look for when comparison shopping. Don't be fooled by all of the extra features that are just show; focus on the essentials that will help you stay warm this winter.
Double- or single-wall tents: winter tents are typically grouped into two broad categories, and they are; single wall tents, and double wall tents. And the difference is simply a second layer of protection between you and the elements. In the case of double wall tents, the inner wall is generally able to allow moisture to pass through, whilst blocking water droplets from entering.
The second wall is typically 100% water proof (and nothing goes in or out). The challenge with the single wall winter tents is achieving the same level of protection, whilst retaining some level of ventilation or humidity control.
Exoskeleton vs internal frame and pole design: some designs adopt an external matrix of supports, whilst others prefer the internal frame. The external option generally uses slightly heavier supports or poles, and will naturally add slightly to the overall weight. Internal frames are a little more difficult to set up, but you do avoid a multitude of clips. Either way, it is this frame which provides the tent with its rigidity.
Ventilation: the frame and material walls provide the protection, but it is the ventilation which provides the comfort. Consider for a moment that you are essentially creating your own little micro climate inside your tent. Warm and moist air rises, condenses against the tent wall and, if not adequately ventilated, will fall as rain. The challenge is get this moist air out of the tent before it condenses, and still retain some of the warmth generated by you.
Weight: and this is where all the design elements come to a point. Every component, feature, and characteristic that's been mentioned has been done so with saving weight in mind. Remember that you have choices, as there are extremely light tents suited to a specific kind of climber, and are therefore not apologetic about delivering an uncomfortable tent. In short, obsessing over weight will have consequences on the slopes.
NOTE: You are likely to hear reference to the term 'denier', and this refers to the measurement of weave used in nylon (a bit like thread count in linen).
Final Words
Costly they may be, but a staggering amount of technology and design goes into these little places of comfort
It is safe to say that tents of all seasons undergo continual innovation, as manufactures jostle for the lead in this highly competitive market. Challenges faced by manufacturers of winter camping tents, are somewhat more accentuated as a result of the demands for light weight design combined with gale force wind rigidity.
And for good measure add to the equation the need to strike the balance between excessive moisture build-up and too much ventilation. Silicon coated nylon, high denier count materials may appear flimsy, but the robust integrity of these materials is bewildering.
You are either an experienced climber looking perhaps to upgrade, or novice wanting to set out, and if you fall into the latter group, there are a number of all-purpose winter camping tents in our list which will certainly make your adventure to the slopes highly enjoyable.
The season is turning and its time to unpack your gear, and perhaps a new tent is just what you need.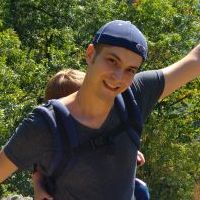 Daniel is a gear freak when it comes to hiking, climbing and camping. He went to REI Outdoor School to meet new people and learn best practices. Don't even try to argue with him about the latest backpack or ice axe, he tried most of them. Daniel's dream is to climb Mount Everest.