When doing an overnight hiking trip, shelter at the end of a long day is a must, usually in the form of a tent. When looking into average stores at tents, they are usually large and incredibly heavy. Imagine trying to lug a 30 pound tent on your back all day, in addition to all of the other supplies needed for a successful overnight hike.
This would be exhausting, to say the least. The solution? Keep reading and see how to pick out the best ultralight tent for every endeavor.
The Best of the Best: Top Products Review
Below are some recommended tents that are sure to both please and impress.
Note: We get commissions for purchases made through links in this article
Nemo Hornet 2P Ultralight Backpacking Tent
WEIGHT: 2lbs 5oz/ 1kg when packed up
DIMENSIONS: Packed Up: 19×5 inches in diameter
Set Up: 85 x 51 (foot width) 43 in / 216 x 128 (foot width) 108 cm
SPECIFIC FEATURES: Three-season tent; Dual-walled; Two doors each with their own vestibule for gear storage; Pole Supported Technology; Durability tested materials
BEST USE: Areas where the ground is soft enough for staking out the tent.
This three-season, dual-walled tent comfortably sleeps two people. The two walled system allows for great ventilation, and the two doors allow for easy entrance and exit. Each door also has its own vestibule for outdoor storage of gear.
Nemo's "Pole Supported Technology" allows for a fast and easy set-up and take down. All pole intersections are hubbed, or interlocking, creating an easy to assemble, reinforced aluminum, single pole for this free-standing tent.
All materials for the tent also go through rigorous testing to ensure that they are durable. Not to mention that it comes with two drawstring back so that the load, although small, can be distributed between both people.
RELATED: Nemo itself has many other tent designs similar to the Hornet 2P, with many of the same features and technology. For example, the Nemo Galaxi 2P is very similar to the Hornet in size, weight and features.
MSR Hubba NX 1-Person Tent
WEIGHT: Minimum weight of 2lb 7oz
DIMENSIONS: 18 x 6 in / 46 x 15 cm
SPECIFIC FEATURES: Three-season tent; Large "stay-dry" door with built in rain gutter; large vestibule for storing gear; reflective guyouts; light reflective colors
BEST USE: Due to its unique design, this tent works well for remote areas with little light. Also, places with milder weather as it is not particularly hardy in storms.
The MSR Hubba NX 1-Person Tent is really made for optimal light usage in dark places. It is uniquely engineered so that the colors reflect light to increase overall visibility inside the tent in the dark. As it is a one person tent, only one door is necessary, so this takes away overall weight.
This door also features a large vestibule for outdoor storage of packs. A compression sack is also provided, allowing the tent to be packed up very small, and make room for other things in a pack.
RELATED: MSR, as a reputable tent company, has many other models that are very similar to the Hubba NX 1. The Freelite 1 is a very good example of this. This newer design not only has many of the same features as the Hubba NX1, but also features sizes all the way up to a three person back packing tent.
KELTY TN2
WEIGHT: Packed weight of 4 lbs 13 oz. / 2.18 kg
DIMENSIONS: 83 x 50 inches floor area
SPECIAL FEATURES: Stargazer fly; Two doors each with their own vestibule; Reinforced seams and zippers; Quick and easy set up
BEST USE: Best used in mild to moderate conditions, as the walls are thinner. The stargazer fly, when rolled back, gives an un-obstructed view of the beautiful night sky. As this is also a double walled tent it has wonderful ventilation, with very few reports of condensation build up. Both of the KELTY TN2's doors come with their own large vestibules, allowing for a lot of outdoor storage. The quick and easy set up of this tent is aided by a color-coded clip system with re-enforced tent poles.
RELATED: While the TN2 may be a very light version of a KELTY tent, the Trailridge 2 is also another amazing option. It also features the KELTY stargazer fly, and all the portability that KELTY prides itself in. It may be a little bit heavier, weighing in at just over 6lbs when packed, but it is also larger overall. This makes it a little more roomy for two people to sleep in.
Marmot Force 3P
WEIGHT: 4lbs 6oz / 2063gc
DIMENSIONS: 42 x 70 x 88in, 107 x 178 x 224cm
SPECIAL FEATURES: Light for its size; Easy set up; Engineered for reduced zipper jingling; Comfortably sleeps 3; Made of durable material
BEST USE: Best used in cooler climates, and in less remote areas (larger and heavier)
For its size, this is a very light and hardy three person tent. It has a quick and easy set up, with color-coded clips, high quality aluminum poles, and durable material. The Marmot Force 3P also has specially engineered zippers for reduced jingling.
This may seem very trivial, but trying to sleep through a windstorm with an annoying jingle in the ear is no laughing matter. It does have a more complex set up, but as it's a larger tent this is to be expected. It also has a dual walled build, so the ventilation is also very good.
RELATED: Marmot has a large line of tents in many different sizes, including ones that sleep three people. A great example of this is the Tungsten 3P. This three person tent is also very similar to its counterpart, it also rates very similarly in consumer reviews.
Hilleberg Anjan GT 2 Person Tent
WEIGHT: 2.1 kg/4 lbs 10 oz
DIMENSIONS: 2.8m2 / 30.1ft2
SPECIAL FEATURES: Tunnel-shaped design; Very Light; Both inner and outer walls can be used independently; Durable; Large Vestibule
BEST USE: Best used in milder climates, not rated for extreme cold
With its unique tunnel-shaped design, if set up correctly it can be a very good wind break. It's lightweight build allows it to be easily packed up and carried around. Made from the durable materials and strong aluminum poles, this tent is not only light and mobile, but also very hardy.
It's large vestibule has ample room for storage, and inside of the tent is also quite roomy. Depending on the weather, both of the inner and outer walls of Hilleberg Anjan GT 2 Person Tent can be used independently.
RELATED: Many Hilleberg share their interesting tunnel-shaped design, including the Hilleberg Anjan 2. This tent is very similar to the GT version, however the vestibule is shaped differently. This design doesn't allow quite as much wind shielding as the GT, but otherwise they are very similar.
MSR Carbon Reflex 2 Tent
WEIGHT: 2 lbs 3 oz / 990 g
DIMENSIONS: 29 sq. ft / 2.7 sq. m floor area
SPECIAL FEATURES: Very light weight; Two doors each with their own vestibule; Lots of storage; reinforced seams
BEST USE: Best used in areas where adverse weather is not regular, or when not expected
Due to it's incredibly light weight, the MSR Carbon Reflex 2 Tent is incredibly versatile. It is not easy to carry, but also packs up very small. This means it takes up next to no room in the tent. As it is a double walled tent, it has excellent ventilation.
The two door design allows for easy maneuverability for both people sleeping in the tent, and the vestibules at each door allow for ample storage for large packs. It's reinforced seams also mean that it's campers will stay dry all night long, even in the rain.
RELATED: Made by the same company as the Hubba (previously reviewed), MSR also has many other options. A great example is Hubba Hubba NX2 tent. This is comparable to the Carbon Reflex 2, as well as the previously mentioned Hubba tent. It features many of the same features, and was named "Outside Gear of the Year" in 2014.
Big Agnes – Copper Spur UL Backpacking Tent
WEIGHT: 3lb 4oz
DIMENSIONS: 29sq ft floor area
SPECIAL FEATURES: mtnGLO Light Technology; Two doors each with their own vestibule; Reflective guylines; Lightweight; Ample storage
BEST USE: Best used in remote areas, as it has its own light source
As the name suggests, the Big Agnes tent is big, sleeping three people. This roomy tent has a very interesting feature that is not seen in many other tents.
The mtnGLO Light Technology is a strand of LED lights built right into the tent, which is only powered by two AAA batteries. This amazing technology allows for easy illumination when in or around the tent. As a three season, double walled tent, it is incredibly versatile with excellent ventilation.
As each of its two doors has their own vestibule, there is ample outdoor storage for large packs when out on a remote hike. With its reinforced seams, and multiple pockets inside, everything stays nice and dry in bad weather.
RELATED: With its patented mtnGLO Light Technology, there is nothing that really compares to the Copper Spur UL. The Big Agnes company makes a full line of many other tents, some with mtnGLO, but most without. However, the Copper Spur UL is the only three person tent with lights built in. Another of Big Agnes's amazing backpacking tents would be the Fly Creek UL 3, which is very similar to the Copper Spur UL in both size and weight.
REI Quarter Dome 1 Tent
WEIGHT: 2lbs 10oz packed size
DIMENSIONS: 90 x 40/33 (L x W head/foot) inches floor space
SPECIAL FEATURES: Very lightweight; Easily assembled; Small packed size; Roomy inside; Inexpensive
BEST USE: Best used in non-rocky areas, as it must be pegged
The REI Quarter Dome 1 Tent not only has an interesting over-all look, it is also a very versatile tent. As it is affordable, it is easily attainable to all. It's light weight and easy to assemble design make it a dream to set up in a remote location.
As a three season, double walled tent it allows for maximum ventilation and minimal condensation buildup. Even though it is only a one person tent, the inside is quite roomy, and can be packed away quite small. This allows for more room in the pack for other vital items.
RELATED: REI both makes tents, and has outstanding reviews of other tents. While their Quarter Dome 1 is by far their best backpacking tent, the Half Dome 2 tent is somewhat similar. Even though it is a two person tent, it still only weighs around 4lbs. This may not be optimal for a single camper, but with two people it can be easily split up.
Picking a Tent
Before walking into the store to select a tent, there are a few things that need to be considered. There are a lot of tents out there, and if not properly researched, you can easily make the wrong choice in finding a tent that's suitable for your needs.
What will it be used for?
What is the tent being bought for? This is the golden question. If going on an overnight hiking trip, a 30 pound tent for several people seems ridiculous.
If going camping in a camp ground with many people, a small tent just wouldn't work. So, what will the tent be used for?
Where/when will the tent be used?
If the tent is being used in the middle of the summer when it's very hot, a tent with good ventilation is a must. Otherwise, while sleeping in the tent, body heat and vapor from the breath of those sleeping will build up, making the tent very hot and humid. However, if it is being used in the middle of winter on the top of a mountain, a tent that is rated for cooler temperature (often made of different, thicker materials) would be of better use.
How much does it weigh?
Again, the weight is make or break when it comes to purchasing tents. There is no point in purchasing a brand new tent for a long hiking trip if it weighs too much for carrying around all day. It will cause un-necessary heartache, not to mention backache, and will inevitably need to be replaced.
How many people will be sleeping in it?
Tents can range from very large and able to sleep many people, to very small and able to sleep only one person. This somewhat relates to what the tent will be used for. Again, if going on an overnight hiking trip with only one other person, who also has a tent, there is no sense in bringing a large and potentially heavy tent for many people.
Is it easy to set up?
No one wants to spend a lot of time setting up their tents. So, a lot of time should be spent on figuring out how easy it is to set up.
Even in a campground close to amenities, a complex set up can really complicate things. In the middle of nowhere in terrible weather, a complex set up can be catastrophic.
What is the budget?
This one is very important. If it is only being used for a campout in a campground in the middle of summer as a family vacation, a very generic tent can be bought. Going a little bit cheaper in this case would probably not have any dire consequences.
If the tent is going on an overnight hike through rough terrain, it is probably wise to look at a more expensive and specialized tent. However, brand name and price aren't always indicative of quality. To get the most bang out of a budget, be sure to do research and read plenty of reviews.
How well is it built?
This is a very important thing to consider, as fighting with a broken zipper when a good few days away from any form of civilization is never welcome. The seams of a tent are just as important. Make sure to check all of them to ensure that they won't come apart under stress.
A tent should be a form of shelter, not a hassle. A good tent should also last more than one season, not just one campout. Make sure that it is durable enough for what its intended use is. Going with the cheapest tent available does not always bode well, and can end up costing more in the end.
What is the shape?
The shape of the tent has a lot to do with personal preference. Some people prefer square or rectangle tents, while others may not mind any particular shape. Also, the terrain that the tent will be put on has to be considered.
If there won't be much room for the tent to be set up, the shape is something that needs to be seriously considered. The smallest area possible is often a major bonus when it comes to choosing a tent.
How small can it be packed away?
Buying a brand new tent for the specific purpose of carrying around in a pack, it can be problematic if it doesn't fold away small. When filling a backpack for a long trip, every inch of space counts, and having a tent that doesn't fold away small enough could mean having to leave something else important at home. This can be detrimental, or even dangerous.
Does it come with a footprint?
A tent footprint is an extra layer that is laid between the tent and the ground. This can save the floor of the tent from wear and tear after multiple uses on rough terrain, as well as add some extra water-proofing. A footprint isn't a bad idea to have when camping; however, it is another thing to pack.
This can add weight to the pack, as well as take up more space. So, depending on what type of trip is being planned and how long it is, a footprint may or may not be necessary.
Is the tent single- or double-walled?
A double-walled tent is, by far, the most common type of tent that is purchased by the average consumer. These have the actual tent as the first wall, and the rain fly as the second wall. Double walled tents are the most versatile, as they have the best ventilation, which is a real bonus in the summer.
Since they have the rain fly, the tent itself can be, and often is, mostly made of a mesh material for better ventilation. In single walled tent, the waterproofing and venting is built right into the one wall of the tent itself. This type of tent is favored by mountaineers, as well as those going on long overnight hikes, as they are lighter, and can pack away smaller.
There is also only one piece, so there is one less thing to pack. Single walled tents are also often built with their overall weight and packing space in mind. This can lead to them being made of less hardy material than their double walled counterparts.
Happy Camping!
So, there are many more things to consider when choosing a tent, especially when the plan is to take it far away from civilization. After all of the technical things are considered, and some good quality tents are found, it really comes down to personal preference.
What works for one person may not work for another, and as this is going to be a sole source of shelter for possibly a long time, this choice is nothing to take lightly.
However, once the correct tent is found, it can be a contributor to a great vacation. By following what has been outlined here, hopefully that can happen for all. Have any tips for buying tents? Leave them in the comments and help your fellow campers! Happy camping!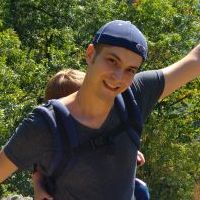 Daniel is a gear freak when it comes to hiking, climbing and camping. He went to REI Outdoor School to meet new people and learn best practices. Don't even try to argue with him about the latest backpack or ice axe, he tried most of them. Daniel's dream is to climb Mount Everest.