Many of you will agree that your smartphone can only do so much for wilderness navigation. Aside from having limited battery life, there's also the issue of the lack of coverage. Won't it be nice if you have a more reliable navigational device that can cater to many of your survival needs? Well, the best survival watch will give you just that.
For the majority of outdoor enthusiasts and preppers, a watch is so much more than a tool to tell time–it's an essential survival gear. True enough, having the best survival watch can greatly improve your overall experience and survivability while trekking the wilderness.
However with all the choices available out there, shopping for a survival watch that's right for you can be a daunting task – especially if you're a beginner.
It's a good thing that you've come across this article because we have provided a quick guide about the features to consider when shopping for a survival watch. On top of that, we have shortlisted some of the top-rated survival watches that you should consider. Let's take a closer look.
Our Top Picks
Best Products on Today's Market
If you are still having a hard time choosing which watch to buy, you should take a look at the products featured below in order to get you started. Here are some of the best reviewed survival watches available.
Casio G-SHOCK GW9330B-1 Watch
Weight: 2.4 ounces
Dimensions: 5.4 x 4.7 x 4.7 inches
Specific features: Shock resistant, dust-proof construction, water resistant up to 20 meters, compass, temperature, stainless steel, tough solar (solar powered), stopwatch, timer, carbon fiber insert band
Best use: Sports and fitness, hiking, camping, survival
Casio is not exactly an unknown brand and with most of their products, quality is not a concern. This applies to this product as well. First off, the stainless steel and carbon fiber insert band ensures that the watch can withstand even the toughest of conditions. As for the features, you will not be disappointed with this watch.
The Casio G-SHOCK GW9330B-1 Watch will automatically set the right time through radio waves – a great feature to have if you travel frequently.
Features like the built-in compass, temperature and moon data make for a solid survival watch. This watch also has a solar charge system which means that sunlight or any artificial light will charge the battery. It also doesn't hurt that it's a very good looking watch. Overall, this 30th anniversary piece is a solid option for those who are looking for a good outdoor survival tool.
PROS:
Made from high-quality materials
Uses radio waves to automatically set the time accurately
Extra features such as compass, temperature measurement, alarm, etc.
Can be charged using sunlight and artificial light
Backlight that automatically turns on when you tilt the watch by 30 degrees
CONS:
It's a bit difficult to read the data displayed because of the font color
On the expensive side
Related: Casio G-SHOCK 30th Anniversary Initial Blue's major design flaw is that is has a light font that makes it difficult to read the display when you're outside. It looks cool, but if you don't mind sacrificing coolness for good old functionality, then this Casio Men's G9300-1 G-Shock Sport Watch will be a more suitable choice for you due to the simple black on white display.
Casio G-Shock Frogman GWF1000-1 Watch
Weight: 4 ounces
Dimensions: 4.5 x 3.9 x 3.5 inches
Specific features: Sapphire cover glass, shock resistant certified dive timer, tide graph, moon age display, world time, tough solar power, ISO 200M water resistant, full auto calendar
Best use: Diving, outdoors, camping, hiking
You might be asking now, "Isn't this a dive watch?" You are right because being a FROGMAN model, this is indeed a watch designed for diving as it can resist water up to 200 meters of depth. However, this doesn't mean that this watch won't serve you well in the wild.
Being a dive watch only guarantees that this watch can take a lot of punishment. Its sapphire cover glass and shock resistant band ensures that it would be a perfect companion outdoors. Casio G-Shock Frogman GWF1000-1 Watch has a compass and moon age display as well.
Being solar powered, you will not have to worry about replacing the batteries. It also features multi-band atomic timekeeping which means that time will be automatically re-calibrated via radio signals even if you travel out of the country. As a dive watch, it's also fairly large and heavier than your typical outdoor watches.
PROS:
Very durable due to it being a dive watch
Waterproof for up to 200 meters in depth
Extra features such as a compass and a moon graph
Solar charge system
Automatic time adjustment based on radio waves
Replaceable watch bands
CONS:
Quite heavy
Quite expensive
No compass
The clasp may irritate skin due to where it's placed
Related: If you're looking for a cheaper option and you don't mind sacrificing some of the cool features that this one has, the G-Shock GA-400HR Black/Red Layer Series Watch can be a great alternative.
Casio Pro Trek Watch
Weight: 4 ounces
Dimensions: 3 x 3 x 4 inches
Specific features: Tough solar power, 200 meters water resistance, duplex LC display, tide graph, moon data, countdown timer, battery level indicator, power saving function, multi-band atomic timekeeping
Best use: Sports and fitness, outdoor survival, camping, hiking
The Casio Pro Trek Watch is a high performance watch designed to take on the challenging conditions of the outdoors. If you're in the market for a feature-packed survival watch, this model shouldn't disappoint.
The Multi-Band Atomic Timekeeping provides accurate timekeeping via radio waves. The watch is also a triple sensor model which means that it has a compass, thermometer, and altimeter / barometer which is of course invaluable when navigating the great outdoors.
The solar powered batteries are charged reliably which means that running out of juice is not a concern. The tide and moon data also provides convenient information which are vital when you're out kayaking or fishing.
What we love the most about this watch is its crisp display, enabling you to get the information you want at a glance. On top of that, the backlight is also bright for better visibility. Overall, it's one of the top survival watches from Casio.
PROS:
Comes equipped with extra features such as a compass, thermometer, and altimeter
Solar charge system
Crystal-clear display
Bright backlight for easy display reading
Durable and long-lasting. Will last for decades
The band feels comfortable around the wrist
CONS:
Does not come with a GPS so you'll have to input the time zone manually
On the heavy side
Related: There are many other Casio watches that come with the triple sensor function. If you think that the above watch is too expensive or if it just does not click with you for some reason, consider the Casio Men's PRG-270 Pro Trek Watch as the cheaper option.
Suunto Core Wrist-Top Computer Watch
Weight: 8 ounces
Dimensions: 6 x 4 x 4 inches
Specific features: Altimeter, barometer, compass, robust construction with a comfortable elastomer strap, mountain & everywhere use, temperature and storm alarm, weather functions
Best use: Outdoor survival, hiking, camping, sports, fitness
Suunto is another company that is known for making some of the best watches out there. The Suunto Core Wrist-Top Computer Watch is one of the many takes of Suunto for a survival watch and it does not disappoint.
Let us start by saying that all-black model is just gorgeously sleek. Military types should find a lot to love in this watch in terms of aesthetics. With that said, this is a great survival watch that's packed to the brim with features. It has the navigation basics like the altimeter, barometer and compass.
In addition, it has a logbook function, log graph, guided calibration, cardinal directions, bearing tracking and more–all of which are great features that could serve you well while camping or hiking. It even has a weather forecast system feature.
If there is a slight drawback, it's the fact that it's not solar powered like the other watches mentioned before. However, it has a low battery warning feature that will inform you if the batteries need to be replaced.
PROS:
Sleek and simple design
Extra features such as altimeter, compass, logbook, and many more
Battery warning feature
Durable
CONS:
Not solar powered
The wrist strap is the weakest part of this otherwise durable watch
Related: If the simple design for this watch is not your style and you'd prefer something a bit more modern, consider purchasing this Suunto Core Outdoor Sports Watch instead. For the same price, you'll get a watch with all the cool buttons and futuristic display.
Casio G-Shock Rangeman Master of G Series Watch
Weight: 8 ounces
Dimensions: 4 x 2 x 2 inches
Specific features: Multi-Band 6 atomic timekeeping, tough solar, shock resistant, triple sensor
Best use: Sports and fitness, outdoor survival, camping, hiking
Here's another timepiece from Casio that the key functions and features you'll need in order to deal with emergency situations or while simply out in the wild.
Of course, the triple sensor that can work as altimeter / barometer, thermometer and compass are must-have features for any outdoorsman. The Casio G-Shock Rangeman Master Of G Series Watch is also solar powered which means you can wear it and forget about running out of batteries or replacing them.
The atomic timekeeping feature is always a good thing and appreciated. There are customers who are complaining about the negative display but if you have a near decent eyesight, this shouldn't be an issue. It also has the signature toughness of G-Shock so you can trust that this piece can withstand the most challenging conditions.
It's also worth mentioning that the army green color gives the watch a great look. Fashionable and functional, best of both worlds. This is yet another classic timepiece from Casio.
PROS:
Triple sensor of altimeter, thermometer and compass
Solar charging system
Durable
Comes in a fashionable army green
Comfortable around the wrist
CONS:
The font color makes the display a bit hard on the eye
The display does not have a backlight
Quite heavy
Related: If the negative display of this watch bothers you so much that it's a deal-breaker, this Casio Men's GW-9400-1CR Master of G Digital Watch might be a better choice for you. It has a classic and simple display for the minimal survivalist.
Garmin Quatix Sport Watch
Weight: 2.88 ounces
Dimensions: 1.9 x 0.7 x 1.9 inches
Specific features: High-sensitivity, GPS-enabled marine watch with altimeter, barometer and 3-axis compass, waterproof up to 50 meters, tide charts display detailed tide data, compatible with GNT 10 NMEA transceiver
Best use: Diving, kayaking, sailing, sports, outdoor survival
As you can see from the weight and dimensions of Garmin Quatix Sport Watch, it's quite lightweight and on the smaller side especially when compared to the other watches featured here. However, don't think for a second that it comes up short in terms of features. Although at first glance it's a sport watch, it's actually a great all-in-one device.
For navigation, it has an altimeter / barometer, temperature sensor, tide information and a 3-axis compass, all of which are calibrated automatically.
If you like sailing, you'll be pleased to know that the watch has a number of specialized sailing features. The Quatix can establish a virtual starting line between 2 GPS waypoints.
If you are participating in races, the Quatix will give you that much-needed competitive edge. It's also worth noting that the watch can seamlessly share data wirelessly with other compatible Garmin apps. The watch and its features can take quite a bit of learning but once mastered, it's quite easy to use.
PROS:
Lightweight but does not feel flimsy
Comes with many extra features such as the 3-axis compass and sailing mode
Great when used together with other Garmin devices due to the sync function
CONS:
Not very durable
Works a bit slowly
Related: If you wish to make the most out of the sailing feature of this watch, consider purchasing this Garmin GNT NMEA Transceiver. It easily connects the GNT 10 NMEA transceiver to your NMEA 2000 network so you would be able to wirelessly stream and view NMEA 2000 data on your watch.
Timex Expedition Shock Compass Watch
Weight: 6.08 ounces
Dimensions: 4.7 x 3.5 x 2.9 inches
Specific features: Quartz movement with digital display, acrylic crystal dial window, resin band, water resistant up to 200 meters, shock resistant, compass
Best use: Recreational scuba, outdoor survival, hiking, camping
Timex is a brand name associated with timepieces that are budget-friendly but still provide quality and reliability. If you are looking for a survival watch that will not break the bank, the Timex Expedition Shock Compass Watch is worth looking into.
Although the watch only has a resin band, it is surprisingly a tough piece. It's a very well-made watch and it can stand up to the demanding conditions of the outdoors.
There are even many customers saying that their watch is still alive and ticking after so many years. It's not the most feature-packed watch out there but what it offers can still please even the most jaded outdoor person. The built-in compass works as advertised and it is water resistant down to 200 meters.
However, there's no denying that the strongest selling point of the Timex Expedition Shock is its tough to beat price. It gives other more expensive outdoor watches a run for their money.
PROS:
Very affordable
Surprisingly durable but may need to be replaced every few years
Comes with a digital compass, which raises its value for money tremendously
CONS:
Quite heavy and large
Wrist band is not replaceable, which is a big issue considering it's usually the first part to break
Citizen Eco-Drive STX43 Watch
Weight: 4.16 ounces
Dimensions: 5.9 x 5.9 x 5.9 inches
Specific features: Shock-proof, black titanium, Japanese quartz movement with analog display, solar powered, water resistant up to 200 meters
Best use: Outdoor survival, diving, camping, hiking
Here's another well-known brand that's synonymous with quality timepieces. The Citizen Eco-Drive STX43 Watch has all the makings of a solid survival watch. Despite being a lightweight piece, the bezel and bracelet are made of titanium which means it can stand up to a good deal of abuse, making it a perfect outdoor companion.
The orange luminous hands provide great visibility even during low-light conditions. The solar powered battery offers a lifetime's worth of usage without ever needing a replacement.
What we really love about the Eco-Drive STX43 is that it's really good looking watch. The attention to detail is impeccable. It looks fairly sporty but still manages to be elegant. We thought we'll hate the orange color of the hands but surprisingly, it works well.
It's not exactly the most feature-rich watch in our list but it is certainly up there in terms of aesthetics and toughness. All in all, it's well worth the money.
PROS:
Lightweight and durable
A unique design that works well
The display is easy to read even in the dark
CONS:
The band does not seem to be replaceable
Not suitable for diving. Only water-resistant, not waterproof
BLACKHAWK Race Operator Chronograph Watch
Weight: 8.3 ounces
Dimensions: –
Specific features: Miyota quartz movements for extreme accuracy, constructed of highly corrosion-resistant 316l stainless steel, scratch-resistant sapphire crystal, case is precision milled for maximum waterproofness, PVD finish is electrochemically bonded to stainless surface
Best use: Tactical training, field training, diving, outdoor survival
Don't need all the fancy features that other watches have on this list? Then the BLACKHAWK Race Operator Chronograph Watch should be right down your alley. Blackhawk has taken the no-nonsense approach to tactical / survival timepieces by doing away with the extra sub-dials and other fancy distractions.
It just gives you the time and that's pretty much it. What it lacks in features makes up for it in terms of accuracy and reliability. This watch is designed for tactical situations where you need to mark the time under stress.
The sapphire crystal face and corrosion-resistant 316 L stainless steel ensures that this watch can handle anything you throw at it. It's also waterproof up to 100 meters and the molded silicone strap provides great fit and comfort. The watch prioritizes toughness and clarity under extreme conditions. If you are someone who believes that "less is more", this watch would be the perfect timekeeping tool for you.
PROS:
Very durable
The display is crystal-clear
Comfortable around the wrist
Very accurate
Minimalist design
CONS:
Heavy
Expensive considering it has no extra features
Related: If you love the simple way this watch works and yet it doesn't feel like the right watch to you for one reason or another, this Detomaso Classic Man Quartz Watch can be a great alternative. Similar to the BLACKHAWK Advanced Field Operator Watch, it doesn't do much other than tell the time, but it comes with a stylish stainless steel casing.
Things to Consider Before Buying
Today, with many different models and myriads of features, shopping for a survival watch can be a tricky affair. Here are some factors to take into account when shopping for a survival watch. By taking these key features into consideration, shopping for a solid survival watch that fits your needs and requirements shouldn't be that hard.
Accurate Timekeeping
This one's pretty much a no-brainer! When you're out in the wilderness and trying to get away from it all, it's easy to lose track of time. However in a bug out or grid-down situation, precise timekeeping is crucial to your survival.
For instance, for cases where you need to keep the fire burning until daylight or you need to find food, water and shelter before dark, being able to tell the time makes all the difference. Thus, you need a watch with a good reputation for accurate timekeeping. Preferably, go for quartz-based or digital watches.
Waterproof vs Water-Resistant
You need to be careful with this one because there is a lot of marketing malarkey concerning this feature. Many ads for survival watches use water resistant and waterproof as if they're interchangeable but it's not the case at all.
A water resistant watch can be occasionally exposed to elements like rain and snow or even be quickly submerged in water. There are watches that indicate water resistance up to a certain depth. On the other hand, waterproof watches are designed to withstand being submerged in water for extended periods of time.
Power type
Different survival watches come with different power sources. Quartz-based watches are models that are battery operated. Know that the batteries themselves can run out of juice or malfunction which then need to be replaced.
Many outdoor persons prefer solar powered survival watches because they require little to no maintenance. As you might have guessed from the name, these watches are either directly powered by sunlight or the batteries can be recharged using the sun.
There are outdoor watches that will require the user to wind them up to ensure accuracy in time keeping. On the other hand, there are also ones that can self-wind as long as the watch is worn and in motion.
Thermometer
This is pretty self-explanatory and it's safe to say you know why this feature is important in a survival watch. Watches that can tell the temperature would be able to notify you when it's getting dangerously cold or hot.
In the wilderness, you always need to be aware of the weather. Whenever the temperature changes drastically, it's probably time to call it a day. Some survivalists carry specialized detectors with them just so they could catch the change ahead of time, but survival watches today make it easier because all you have to do is click on a button and you'll be able to tell the temperature.
Altimeter and Barometer
If you are into hiking, an altimeter is useful for indicating elevation above sea level. This is also useful for navigating so you can tell if you are indeed climbing or descending. If you're headed for the plains, this function may not be all that useful to you, but it's irreplaceable when you're challenging a high-altitude area.
Watches with an altimeter usually also come equipped with a barometer. A barometer is used for measuring air pressure so you can forecast weather changes. If you know that there's a storm coming, you'll be able to get out of the way before it hits. A barometer is a crucial device that can make your trip a lot safer.
GPS and Compass
The best survival watches feature a working GPS for telling the coordinates of your location. However, it's advisable that you only use your watch's GPS for backup because it's not always one hundred percent accurate.
Most of the time, survivalists prefer to use the compass on their watch instead of the GPS system. Of course, there's nothing more convenient than getting a precise reading just with a glance at your wrist.
Wrap Up
Survival watches in general are expensive devices. This is why before you decide to buy one, make sure that you do your research or risk disappointment. It's always a good practice to read reviews and feedback before purchasing.
On top of that, make a shortlist of watches you like and narrow it down to the ones you like best. Then, it's just a matter of comparing specifications and features. Hopefully, this guide will help you make an informed purchase down the line.
So any other survival watches you think deserve to be on our list? Sound off in the comments section. Be sure to also share this article for the benefit of your family and friends that might consider buying an outdoor watch in the future.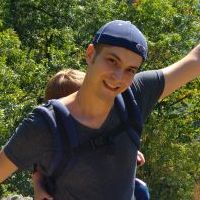 Daniel is a gear freak when it comes to hiking, climbing and camping. He went to REI Outdoor School to meet new people and learn best practices. Don't even try to argue with him about the latest backpack or ice axe, he tried most of them. Daniel's dream is to climb Mount Everest.