You spend a lot of money ensuring you get high quality exercise clothes that will keep you safe and comfortable even on your longest workouts. Make sure you also have the best hiking underwear for all of your outdoor adventures.
Avid hikers know how important it is to have clothing that sports the latest technology to keep you warm, dry and comfortable, this includes your underwear. For an article of clothing that comes in direct contact with your skin and is in a high sweat, high chafing area it is important you choose the best hiking underwear.
Best Hiking Underwear for Men
Smartwool Microweight Boxer Brief
Note: We get commissions for purchases made through links in this article
Style: Boxer Brief
Fly: Yes
Material: Merino Wool – Elastane Blend
With a 4.75 inch mid seam and a flatlock system for internal seams means this boxer brief is sure to prevent chafing and be extremely comfortable. With a mid-rise design and a solid SPF 50+ rating, you can be sure that your valuable parts are properly protected.
A functional fly has been added to the Smartwool Microweight Boxer Brief for easy use and a form fitting shaper will allow you to move with ease. This underwear also gives you all the comfort of a cotton pair with the high quality designs and cleanliness that comes with a hiking underwear.
Helly Hansen Men's HH Warm Windblock Boxer
Style: Boxer
Fly: Yes
Material: Merino Wool – Polypropylene Blend
Helly Hansen has been designing waterproof fabric and hiking clothing for over 130 years. All of their experience of extreme weather has gone into this special pair of underwear. The blend of fabric ensures that you stay dry and comfortable and is gentle enough for those with fabric allergies.
There are two layers of material in this Pair of Boxers. The outside material is composed of Merino Wool which keeps you warm and safe from the wind while the LIFA Stay Dry technology against the skin ensures you stay dry and chafe-free.
Also, having flat-lock seams means these boxers are sure to feel comfortable and will not bunch. These boxers are designed to block harsh wind and cold as well, something every guy can appreciate.
Exofficio Men's Give-N-Go Sport Six-Inch Boxer Brief
Style: Boxer Brief
Fly: Yes
Material: Nylon – Lycra Blend
This an excellent Quick Drying Boxer Brief perfect for long distance activity. On a multi-day hike? This undergarment carries an odor-resistant and fast-drying technology combined with a light weight that can be rinsed and ready for next day use.
The impressive six-inch inseam will actively prevent chafing while their flat lock system will ensure the underwear sits flat on your body rather than bunching. With a lightweight mesh technology you will find a constant airflow to keep your temperature moderate as well as a moisture wicking feature to keep you dry and comfortable.
Under Armour Men's The Original 6" Boxerjock® Boxer Briefs
Style: Boxer Brief
Fly: Yes
Material: Polyester – Elastane Blend
This is an incredibly Soft Boxer Brief feels great against your skin. With a wicking technology that contains antimicrobials to reduce odor, this boxer set is a great buy. Coming as a two pack, wear one pair while the other is being washed.
With a flat-lock and anti-chafing design, this underwear set is stretchy so that it forms to your body and movement. The ten colors will ensure that no matter what, you will be in style. The fitted style ensures these are snug against your body while allowing you to breathe properly.
Best Hiking Underwear for Women
Women's underwear are quite different from men's, as men's and women's bodies are shaped differently. Having a pair of functioning, high quality, comfortable underwear for your next adventure will be the best thing you can do.
They use similar fabric and technology to give it breathability, to wick moisture away, and give it a lightweight, quick drying odor-resistant design. However they offer much less material, reducing leg protection from chafing but highlighting fast drying time.
There are many features and design that are different from men's underwear. Instead of having boxers, briefs and boxer briefs, the woman's style is more simplistic.
Women's hiking underwear are designed to be small and tighter fitting. This ensures that there is no unwanted friction or extra fabric that causes bunching.
The fabric used for female underwear is very similar to that of the male's. Companies use a combination of a few different materials to create a comfortable, clean, and breathable underwear. The combination of nylon, spandex and wool seems to be the go-to formula for warmth and moisture wicking all while being lightweight.
The main feature to look for in women's underwear is little or no seams. A gusseted crotch ensures that there is no bunching or extra unneeded fabric. This refers to the front part of the underwear where seams join the pieces of fabric. Instead of having bulky seams, a diamond shaped piece of material is sewn in instead.
Unlike the thong and typical women's underwear, these are designed with comfort in mind. We have scoured the web and come up with the best women's hiking underwear.
Note: We get commissions for purchases made through links in this article
Arcteryx Phase SL Brief
Style: Briefs
Gusseted: Yes
Material: Polyester – Polypropylene Blend
You will fall in love with the feel of this Soft and Ultra Comfortable Panty. Coming in a variety of different colors, this lightweight number contains "hydrophobic" technology that won't absorb moisture but will wick it away instead to keep you dry, even on the hottest of days.
This special underwear contains a cotton gusseted crotch and a lightweight design for comfort. A flat-lock seam ensures this will be comfortable even on long hikes. Finally, smooth seams and a soft finish will make this panty blend under any pant.
ExOfficio Women's Give-n-Go Sport Mesh Bikini Brief
Style: Bikini Briefs
Gusseted: Yes
Material: Nylon – Spandex Blend
Coming in a variety of sizes and colors, this brief is perfect for just about anyone. It carries a modern low cut design with a diamond weave mesh. It boasts an antimicrobial treatment to reduce odors and a fast drying time which makes them a Great Underwear Option For Overnight Hikes.
A lightweight, mesh fabric allows constant airflow to keep you cooler while superior moisture wicking ensures you stay dry. This panty is ultra light, which makes the wear comfortable, the cleaning a breeze, and leaves you protected on the trail.
Ibex Outdoor Clothing Women's Balance Briefs
Style: Briefs
Gusseted: No, but seamless
Material: Merino Wool – Nylon – Elastane Blend
Ibex has created one of the most comfortable hiking underwear available. Their blend of fabric and body mapping technology ensures that you don't notice you're wearing underwear. A layer of Merino wool ensures these panties will be soft, durable and moisture-wicking while their blend of spandex and nylon ensures they fit properly and allow you to move freely.
The tag free design and seamless technology gives this Lightweight Underwear all the comfort you are looking for. These have been designed for high activity days that you can't worry about your clothing, whether that be a two day hike or a backcountry expedition, you will be set with this pair of underwear.
Hiking Underwear vs Regular Underwear
Hiking underwear may look like just another pair of underwear but it contains a lot of extra technology. Regular underwear is designed to be worn once and then requires cleaning, while hiking underwear has technology that makes them wearable for days on end. You have a lot to worry about while hiking and your underwear shouldn't be one of those things.
Additionally, the fabric they are made out of is drastically different. Regular underwear is usually designed out of a cotton fabric. This is not moisture-wicking, and, instead, absorbs water. We have done the research for you so that you don't have to. These are the features and technology that makes hiking underwear better than regular underwear.
Fabric
When choosing the perfect pair of hiking underwear the first thing you should look for is what type of fabric it is made out of. Certain material can have technology that will help you during a hike.
Nylon
This is one of the most popular materials for hiking. Swimsuits are made out of this fabric as it does not absorb water and is exceptionally durable. Nylon is made out of extremely small strands of fabric that are woven together, making it perfect for not absorbing and wicking moisture.
As an added bonus it also has a higher resistance to harmful UV rays from the sun. Look for underwear that has a layer of this material as it works wonders for decreasing the weight and increasing resistance due to waterlogging.
Merino wool
Merino wool is a very good choice if you plan on hiking in a damp or rainy environment. This type of material naturally wicks away moisture to keep you dry. This wool has an irregular texture that doesn't feel like it clings and weighs you down.
Even though it is wet, wool will still feel nice to the touch. Its texture also creates a breathable layer. The spaces in the wool allow air to pass through the material which allows your skin to breath and feel refreshed no matter how many days you go for.
Synthetic fabric
This type of material has been laboratory-created to add features to your underwear. It is a quick drying material that is soft and lightweight. Usually made out of a combination of nylon, polypropylene and spandex this is a high tech material. Look for underwear that has a layer of this fabric in it as it will ensure the underwear is lightweight.
Technology
A lot of research and technology goes into making the perfect pair of hiking underwear. Companies do loads of testing and trials to make sure their product will work as advertised and to perfect their features and materials. They are always looking to improve their products to make them the best they can be for you.
Flat-Lock
When looking at the fabric, it is important to look for flat-lock technology. This is a special type of seam that connects the fabric without overlapping. The end of one piece of fabric is connected to the other by stitching that connects the two in a more minimal way.
This will reduce bunching and rubbing on your skin, making long hikes feel even better. Underwear with flat-lock technology will be worlds more comfortable than lapped fabric.
Breathability
Different material has different breathability. The layer that comes in direct contact with your skin should be the most breathable material possible. This is usually combined with a wicking fabric that keeps you dry and comfortable. This is very important for hikes that last more than a few hours.
Wicking
Every hiker has experienced an unexpected rainfall which leaves their clothes heavy and clinging to their body. Wicking technology gets that moisture away from your skin which allows it to dry over time.
Long hikes require your body to be as dry as possible, and this includes sweat. Any amount of moisture against your body in combination with a cold night could cause hypothermia, and no one wants that when they're so far from civilization.
Antimicrobial
This is especially important when hiking for extended periods of time. Any avid hiker knows that multi-day hikes are not only hard on your body, but also your clothes. The last thing you need to worry about is your underwear.
An antimicrobial fabric will ensure that your underwear stays clean even if you're hiking through rivers and mud. This feature can be made into the fabric or added as a spray or washed with the material. Any bacteria is killed when it comes in contact with the fabric.
Lightweight
Certain materials are more lightweight than others. This may also depend on the type of weather you are going to be hiking in. For colder weather, look for underwear that has more layers, as this will keep you the warmest while allowing you to breathe. Lightweight underwear is best for most weather conditions you will be hiking in, while ultra lightweight are the absolute lightest and should only be worn for warm climates.
Laundry Care
With antimicrobial properties and a lightweight design, your hiking underwear can be quickly hand washed and hung to dry with fast drying technology. We know you don't always want to do this, that's why hiking underwear has been designed to be washed on a cold cycle, and the undergarments on this list are even machine washable. We do recommend you avoid all fabric softeners and bleach when washing, as this can break down the technology in the fabric.
Men's underwear
It is important that your underwear fits correctly. All hikers have experienced underwear that bunches and chafes. It is uncomfortable and can ruin your hike. When looking for hiking underwear we suggest trying some on to get the feel of it.
Different cuts will allow you to make sure they fit snug while being comfortable. This is important to ensure the technology can make your hike more enjoyable. Coming in a brief, boxer or boxer brief style men's underwear is designed with comfort in mind.
Boxers
These are the typical men's underwear. They offer the maximum breathability as boxers are the most loose-fitting types of underwear. We do not recommend hiking with boxers as they offer no support and are prone to bunching. Their breathability does not outweigh their drawbacks of being too loose which causes discomfort. We recommend looking at briefs or boxer briefs.
Briefs
These are the standard type of underwear. Nicknamed tidy whites, these are short and form fitting. They offer good support and coverage while not restricting movement. Briefs are good as an everyday underwear.
Boxer briefs
These are a combination of boxers and briefs. They are full length while fitting tighter than boxers which prevents friction and promotes support.
Final Thoughts
You love the great outdoors, but you know that the best way to enjoy it is by being properly prepared. You spend money to buy the best socks, shoes, t-shirt, tent and even backpack, but what about your underwear?
This undervalued piece of clothing is largely under appreciated in the exercise community. As a piece of material that comes into direct contact with your skin, not only should this be comfortable but should also do its part to keep you warm, dry and safe from the elements.
Having a couple high quality pairs of underwear in your closet, or backpack will prove to be incredibly beneficial. While they typically hold a higher price tag, their fast drying and antimicrobial properties make it so that you just need two pairs, one to wear and one to wash.
Have you used any of these underwear? Let us know what you think in the comment section below. We love hearing from you.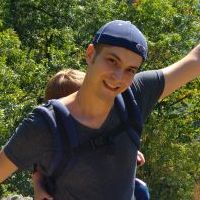 Daniel is a gear freak when it comes to hiking, climbing and camping. He went to REI Outdoor School to meet new people and learn best practices. Don't even try to argue with him about the latest backpack or ice axe, he tried most of them. Daniel's dream is to climb Mount Everest.