Gone are the days when you have to carry a big cooler while going for a day trip or hiking or mountaineering or even to work. The backpack cooler is the new cool. Using the best backpack cooler produces the same results as using a normal cooler but it is sometimes more convenient because it can be carried on the back while the hand is free to do other things.
The idea of a backpack cooler is awesome because it is a two-in-one package. It can be used to carry your belongings around and it can also be used to keep your food and drink cool. It is usually portable and easy to carry around.
Backpack coolers can be used for different purposes like camping, hiking, mountaineering, picnic, beach time, et cetera. A backpack cooler can be used as a normal backpack and also as a cooler. Everything that can be put in a cooler can also be put in the backpack cooler, though the capacity might differ, it still produces the same result.
Best Backpack Coolers Reviews
Note: We get commissions for purchases made through links in this article
IGLOO MARINE ULTRA SQUARE COOLERS
WEIGHT: 1.25 pounds
DIMENSIONS: 8.5 x 16 x 11.75 inches
SPECIFIC FEATURES: Anti-mildew, Ultraviolet protected, 25% more foam to improve insulation, Non-corrosive hardware, Leak Resistant, Antimicrobial liner
DESCRIPTION: For those who are always on the move and would love to keep things cool or warm the Igloo Marine Ultra Square Cooler is a good choice. The backpack cooler has UV protection that protects it from the sun so your things remain cold.
Even if ice melts, it holds up the water in the cooler. The antimicrobial lining makes sure the cooler is germ-free, thereby keeping your food as safe as possible. A major downside to this backpack cooler is the durability. With a cooler of its size and reputation, you would expect it to last as long as you want it to.
It is a bit disappointing because the handles are not tough enough to carry heavy things for a long time because it starts ripping off from the body of the cooler after a while. With this cooler, you would have to be extra careful especially when it comes to the handles and the zipper.
RELATED: AO Coolers backpack is another option for people who love cool things. Though more expensive than the igloo backpack, it is more durable. When it comes to the handles, you have the option of either carrying it on your shoulder or your back and it is guaranteed to hold ice for as long as 24 hours.
ULTIMATE BACKPACK COOLER
WEIGHT: 1.5 pounds
DIMENSIONS: 14 x 10 x 12 inches
SPECIFIC FEATURES: Two side pockets with zips, Large pocket in front, Extra cushioned shoulder and back straps, heavily insulated
DESCRIPTION: You do not have to worry if the beer, wine or drink is still cold when it comes to the ultimate backpack cooler. It is heavily insulated and always keeps your stuff cold no matter the weather. With the extra padding on the back strap and the shoulder straps, comfort is guaranteed.
The extra padding prevents you from feeling the bulk of the weight of the backpack cooler on either your back or your shoulder. Its side pockets are deep enough to keep your other belongings.
You do not have to worry about your items on the outside getting wet because it stays dry on the outside and stays cool on the inside. One of its downsides is the zipper, as when the ice starts to melt, the water has the tendency to start to leak through it.
RELATED: One of the options is the Polar Bear Coolers Backpack, though it comes in a different color from the ultimate backpack cooler, it has the same features. It is rather pricey compared to the ultimate backpack cooler. Its leak proof design, 1000 denier cordura nylon and high density open cell foam features makes it different from the ultimate backpack cooler and also justifies its higher price.
POLAR BEAR COOLERS BACKPACK
WEIGHT : 3.05 pounds
DIMENSIONS: 12 x 7 x 18 inches
SPECIFIC FEATURES: Leak proof design, Heavy duty Outer shell, High density open cell foam, Color: Black
DESCRIPTION: How would you like to have your ice intact after several hours of it being in the cooler? That is what the Polar bear coolers backpack is known for.
It is guaranteed to maintain its coolness for at least 24 hours. The polar bear cooler is known for its toughness and durability. It can last for as long as you want it to, so far it is properly maintained. The cooler can be carried anywhere and when it is not in use it can be nicely packed away.
It can conveniently hold as many as 24 cans and a bag of ice, making it perfect for long trips. It can be taken to the beach, camping and other outdoor activities. However, you should not tip this cooler to the side or it might start to leak.
RELATED : Another option from Polar Bear is the Polar bear Coolers 24 pack soft cooler and the Polar bear Coolers 12 pack soft cooler . It is not very different from the polar bear backpack cooler except for the fact that it cannot be strapped to the back so it has to be carried by hand.
TOURIT BACKPACK COOLER
WEIGHT: 1.1 pounds, 500 g
DIMENSION: 17.7 x 7.5 x 13 inches
SPECIFIC FEATURES: Heavy Weight Leak proof liner, About 25L capacity, Available in different colors, Breathable Back Materials
DESCRIPTION: The Tourit Backpack Cooler is ideal for different outdoor activities like camping, boating, hiking et cetera. Its leak-proof lining leaves you with no worry of water spilling over you while carrying it. It is highly insulated so it has the capacity to keep your food warm or keep your drinks cold for at least 24 hours.
The backpack cooler is light which makes it easy to carry when on the move. It has enough room to hold your drinks, food or whatever you have decided to put in it. It comes in a variety of colors so you have the liberty to choose from any color you prefer.
Its two small side pockets and a large front pocket makes it easy to keep other things in the backpack while on the move. The straps are well padded which makes it very comfortable to carry.
RELATED: Other products related to the Tourit backpack coolers are the Icemule Coolers Pro Coolers. They come in different colors and different sizes. It offers the same features as the Tourit backpack coolers but it is not in form of a backpack so it has to carried by hand.
PICNIC TIME ZUMA INSULATED COOLER BACKPACK
WEIGHT: 2 pounds (shipping weight)
DIMENSIONS: 19 x 11 x 7 inches
SPECIFIC FEATURES: Durable 600D polyester construction, Padded shoulder straps, Thermoguard Insulation, Pocket to hold cell phones, Lifetime warranty
DESCRIPTION: The Picnic Time Backpack Cooler is a perfect option for beach time, day trips or even as a school pack. It is well-insulated so as to keep your food cold or warm. It also has a leak proof design which helps to prevent leakage of any kind.
Its abundance of pockets makes it a very convenient option as other materials apart from your food or drink can also be put in the pockets. It is lightweight and easy to carry around so you do not have to worry about the backpack weighing you down when you are on the move. It is big enough to hold at least 12 cans.
A downside to this backpack is the mesh sides, which are not tough, making the bag less durable than it should be. Apart from the mesh sides, the Picnic Time Backpack Cooler has great features and is strong enough to take anything.
RELATED: Backpack cooler by Royal is a great option for a backpack cooler. It has the same features like the Picnic Time Backpack and also cheaper. The Coleman Backpack Cooler is also another product with the same features and some additional features like large zippers and adjustable shoulder and waist straps.
IGLOO REAL TREE SOFTSIDE HUNTING COOLER BACKPACK
WEIGHT: 0.01 pound
DIMENSIONS: 13.8 x 19.3 x 9.8 inches
SPECIFIC FEATURES: Exterior Pockets, Full insulation, Adjustable cushioned Straps, Capacity to hold 18 cans
DESCRIPTION: The Igloo Softside Hunting Cooler Backpack is built to store food and drinks for at least 24 hours. Its extra padded straps make it comfortable to be carried around without hurting you or causing discomfort. It is fully insulated so as to keep the food warm or cold for as long as a day. It has a lot of room in it and can accommodate at least 18 cans.
This backpack can be carried along on a family trip or camping trip, and is even suitable for hunting. It has numerous pockets where you can keep your other belongings so your hands can be free to do other things.
A downside to this backpack is it is not as sturdy as other backpacks made by Igloo. If not handled with extra care, it will begin to rip apart from the handles.
RELATED: Other products also related to the softside hunting backpack coolers are the Igloo marine Ultra square coolers and Miracol Hydration Backpack.They have the same features as the Igloo Softside Backpack Cooler and are both useful for various outdoor activities . They can be used for lunches and also as a backpack.
COLEMAN 28-CAN BACKPACK COOLER
WEIGHT: 1.1 Pounds
DIMENSIONS: 12.2 x 6.3 x 19.3 inches
SPECIFIC FEATURES: Front pockets with large zips, Well Cushioned Back and Straps, Adjustable Shoulder and waist straps, Capacity of 28 cans
DESCRIPTION: Keeping your food and snacks just became extra easy with the Coleman 28-can backpack cooler. Not only is it useful for your drinks it is equally useful for food and snacks. It has a front pocket large enough to also accommodate other things apart from what is in the main bag already.
It is well-insulated so it keeps the food, drinks or snacks cold or warm depending on your choice. It is very comfortable to carry around because of its padded straps, which reduces the pressure on the shoulder and back. A good thing about this backpack is it doesn't look like a cooler when you carry it. Instead, it looks like a normal backpack so it is fashionable enough to carry to the beach or to school or to work.
The backpack cooler is durable and will last for as long as you want it to. A downside to this backpack is it is not leak-proof so it might leak if not properly handled.
RELATED: The Yodo 25L Collapsible soft cooler bag is a good option to also take for your camping, hiking, beach time and so on. It is not in a backpack form so it has to be carried by hand. Apart from that it serves the same purpose as the Coleman 28-can backpack cooler. It is portable enough to be carried to school, work or to the beach.
FEATURES OF A BACKPACK COOLER
There are essential things a backpack cooler should have before it can be called a backpack cooler. A conventional backpack is different from a backpack cooler because of the added features discussed below.
INSULATION
The extra foam around coolers help in keeping your food cool or warm. The foam around it traps the heat or ice in it therefore keeping the contents cold or warm. It is important for your backpack cooler to be heavily insulated so it can be effective.
Without this insulation, then it is no different from a normal backpack. The foam around the inner part of the backpack serves as the insulation, so it is important to look out for this when choosing a backpack.
LEAK PROOF
You wouldn't want to carry a backpack and then find your body all wet because the water leaked out. You have to ensure the backpack cooler you want to purchase is leak-resistant.
LIGHTWEIGHT
You are going to carry lots of weight on your trip, so you have to get a backpack cooler that isn't heavy.
PADDED STRAPS
Like a normal backpack, a backpack cooler is going to have a shoulder strap and a back strap. A normal backpack can do without having a padded shoulder or back strap, but not a backpack cooler.
It is very essential for a backpack cooler to have well-cushioned back and shoulder straps so as to reduce the pressure on your shoulder and back.
LARGE INNER SPACE
A backpack cooler without enough space in it might be more of a burden than a relief because you would have to reduce what you want to carry. So, look out for capacity when you are planning to purchase a backpack cooler.
POCKETS! POCKETS! POCKETS!
The importance of pockets cannot be overemphasized. What is the essence of carrying a backpack if you have to carry almost everything else in your hand? For a backpack cooler to be considered as one of the best, it has to have as many pockets as possible.
It should have at least three pockets: one on each side and a large one in front. Some backpack coolers usually have a small pocket on either the left or right strap where you can put your cellphone.
STURDY MATERIALS
This is a very basic feature in a backpack cooler. No one wants to buy a backpack cooler that would start to rip after few days of using it. It has to be made of tough materials so the food you're carrying won't cause the straps to tear or cause the cooler to break open.
Sometimes, some backpack coolers have extra features like breathable materials, adjustable straps, anti-mildew materials and so on, but the features listed above should be the primary criteria you look at when choosing a backpack cooler.
It is not just enough to know the features of a backpack coolers. Let's also give you the reviews of our top 7 backpack coolers.
AFTER ALL YOU HAVE READ….
You can now identify a good backpack cooler when you see one in stores or read about one, and we have also given you all some backpack coolers products you can choose from. So, it is up to you to make your choice and have fun with whatever you use it for. Once again, make sure the backpack cooler you want to purchase has most of the features listed above, if not all of them.
It is also important you maintain your backpack cooler properly so you will be able to enjoy it for a long time. Some backpack coolers are made of materials you can clean easily with a cloth and some are made of materials you have to wash. Whichever material it is made of, you have to be very careful while trying to keep your backpack cooler clean.
If you think we missed anything, feel free to tell us in the comments section. We always love to read your comments.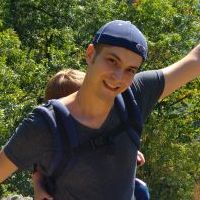 Daniel is a gear freak when it comes to hiking, climbing and camping. He went to REI Outdoor School to meet new people and learn best practices. Don't even try to argue with him about the latest backpack or ice axe, he tried most of them. Daniel's dream is to climb Mount Everest.