If you are an avid camper or hiker, then you probably know that eating well is one of the most important things to keep in mind to be able to endure constantly moving. Except that, a delicious, cooked meal tastes way better in nature. To do that, you will need to have the best alcohol stove out there to serve your needs.
Alcohol stoves are lightweight and burn alcohol as fuel, making them way less dangerous for the environment than their kerosene counterparts. They can be used for cooking everything and are easy to transport, helping you maintain lightweight backpack. But, with so many choices on the market, how to pick the right product?
Since we know it's not easy to pick one, we came up with this guide, with the purpose to help you. We will first go over the features to consider before buying, so you will know what to look for. Then, we will give you a list of the best alcohol stoves in the market, so that you can compare, contrast and eventually decide which one you want.
Note: We get commissions for purchases made through links in this article
Best Products on Today's Market
It is time to take a look at the best alcohol stoves available. The past section you learnt about the features to look after. Now that you have a good idea, it is time to compare different models as to get an even better idea of which one fits your needs best.
White Box Alcohol Stove
Weight: 1.1 oz.
Dimensions: Stove is 2.25 in height and diameter, windscreen is 24.3 x 3.75 in
Specific features: Made from recycled heavy duty aluminum bottles
Best use: Backpacking, hiking, hunting, camping, cycling
Description: These lightweight White Box Alcohol Stove was the very first open top stove manufactured using recycled aluminum drink bottles, designed by Bill Ballowe in 2006. These stoves revolutionized the way those traveling light could prepare their daily meals.
With a 2.5-ounce fuel capacity, these compact and portable stoves can burn for about 20 minutes, though with their high heat, it will take less than 5 to boil the water you need for a freeze-dried meal or a few cups of coffee.
They come with a handy windscreen for those blustery days. The only issue with the White Box stove is that it needs to be placed on a flat surface, like a rock or a piece of board, because it lacks a base and the stability is not great.
Be sure to let the stove burn out completely, since the metal will become extremely hot and must be allowed to cool before handling.
PROS:
Made using recycled aluminum bottles
It boils the water pretty fast
Includes a windscreen
Related: The Klean-Strip Green QKGA75003 Denatured Alcohol commonly bought alongside this stove. It is the ideal fuel to refill it with.
Evernew Titanium Alcohol Stove
Weight: 1.6 oz.
Dimensions: 2.81 x 1.65 in
Specific features: Titanium body
Best use: Hiking, camping, backpacking, hunting, cycling
Description: With a capacity to hold 2.3 ounces of denatured alcohol, Evernew Titanium Alcohol Stove keeps your pack light without having to sacrifice hot food and drinks. This compact stove bi-level jet system gives you extreme heating, without affecting the integrity of the titanium stove.
And when your meal is finished and eaten, there is no long waiting time to pack up your gear, thanks to the metal's ability to cool quickly. There is no lid for the Evernew alcohol stove, so you can't travel with fuel in it, and you must carry your fuel separately.
It is also difficult to snuff out the flame, because there is nothing included for this purpose, but with a bit of ingenuity, you could create your own snuffer with a large pot or another similar sized object.
This stove can also burn wood or other solid fuels if you run out of alcohol on your trip, though they may not burn as hot as the alcohol would, and cooking times may be extended. This durable titanium stove will last through years of outdoor use.
PROS:
It has bi-level jet systems, making it one of the best and fastest at heating the water
The titanium makes it incredibly durable
CONS:
No lid for the stove, so if filled with fuel, you can't take it around
Related: The Evernew Alcohol Stove Cross Stand is commonly bought alongside this stove. They are both the same brand and both of great quality, and one fits the other perfectly.
Outad Alcohol Stove
Weight: 4.6 oz.
Dimensions: 2.68 x 2.68 x 1.74 in
Specific features: Aluminum base, brass stove, mesh carry bag
Best use: Backpacking, hiking, camping, hunting, cycling
Description: The base of this Outad Alcohol Stove is incredibly stable, holding your pots and pans with ease while wind proofing your flame. This allows your fuel to burn much more efficiently, so you can carry less and still stay well-fed.
There are also four ventilation holes in the base, keeping the airflow at its optimum level. Included with the stove is a foldable ring that can be used to control the size and temperature of your flame, and when you're finished cooking, it also doubles as a snuffer.
The OUTAD alcohol stove also comes with an O-ring cap which seals it perfectly, so you can pack it filled with fuel, reducing the need to carry extra bottles, and when you're finished cooking, just close it up tight, saving the leftover alcohol for your next meal.
OUTAD has a couple of outdoor stoves available, but this is the most compact model, and the only one that uses alcohol. The others all use butane, which means carrying extra tanks on every trip. The alcohol stove's size and convenience make it a much better choice for those who prefer traveling light.
PROS:
The stove seals perfectly thanks to an O-ring cap, making it very safe
Stability is excellent
Very compact
CONS:
Stand is amazing, stove can take a little bit more time than expected in cooking
Related: The Vargo Alcohol Fuel Bottle can be a good idea to buy with this stove. Since the stove uses any type of alcohol, you can refill it whenever it runs out of it.
BeGrit Portable Alcohol Spirit Stove
Dimensions: 1.57 x 5.51 x 6.69 in
Specific features: Stainless steel construction
Best use: Camping, backpacking, hiking, hunting, kitchen use
Description: Not only is this handy alcohol stove perfect for those out in the wilderness, BeGrit Portable Alcohol Spirit Stove can also be used by those in need of a chaffing dish for at home gatherings, both indoor and out.
The burner itself looks similar to a can of Sterno, with a small chimney on the top and an included lid. Together, these help to keep the fuel from evaporating, as well as for snuffing the flame when finished cooking, though it does not screw on to carry fuel when traveling.
The included stand will keep the burner steady when placed on a base's flat surface, and also holds the pan firmly so you don't have to. The stand also has holes to increase the ventilation, so your flames will never lack the oxygen they need to burn evenly and efficiently.
The BeGrit alcohol spirit stove includes a large pan and lid, but can also be used with other Alocs cookware if needed.
PROS:
Includes a stand
Has a very good chimney
Affordable price
Related: The BeGrit Backpacking Camp Cookware Set is a good idea to buy alongside this stove. It is an excellent cooking set that will fit perfectly with the stove.

Solo Alcohol Burner
Weight: 3.5 oz.
Dimensions: 2.9 x 2.9 x 1.8 in
Specific features: Brass body
Best use: Camping, hiking, backpacking, hunting
Description: Though it could be used separately as a heating source for cooking, this Solo Alcohol Burner is meant to be a companion to the Solo Stove. The burner can be placed inside the stove as an alternate heating source when any wood in the area is too wet to burn.
When used with the stove, the air flow system gives the burner the proper ventilation to boil water quickly. The burner comes with a flame regulator that helps you control the size of your flame, and even snuff it out safely using the attached handle.
Also included is a screw top cap that seals the burner with or without fuel inside, using a rubber gasket to prevent any leakage. If using the burner and stove together, the burner can be stored directly inside the stove when traveling, conserving your pack space and giving your more room for other essentials.
The Solo burner uses all kinds of denatured alcohol, as well as methanol or other similar fuels, all of which can be purchased at numerous hardware stores or gas stations.
PROS:
Can use any type of fuel
Great airflow system that boils water quickly
Very easy to store, very compact
CONS:
Unscrewing the top from the base can be a hard task
Related: The Solo Aluminum Windscreen is commonly bought alongside this stove, with the purpose of protecting it from all sides from the wind, or even working as a stand.
Liberty Mountain Westwind Stove Set
Weight: 3.8 oz.
Dimensions: Burner is 2.85 x 1.75 in
Specific features: Includes the Trangia Spirit Burner and the Olicamp Westwind stove
Best use: Backpacking, hiking, camping, cyclists, hunting, backyard use
Description: This Liberty Mountain Westwind Stove Set includes the Trangia Spirit burner, complete with simmer ring and screw cap, and the pot stand. Setup is simple, with the burner capable of storing fuel when traveling, so there is no need for separate containers.
The stand comes in three pieces that fit together easily, making a triangular pot stand that also doubles as a windscreen for more efficient heating and less wasted fuel. The simmer ring gives you the maximum flame control, and can also extinguish the flame after cooking, so there is no need for a lengthy weight while the fire burns itself out.
The stand is versatile enough to support numerous different pot sizes, so if cooking for one or a group, you will always have the right cookware for the job.
Though small and easy to carry, this is recommended for lone backpackers or campers. It will be able to cook for different pot sizes, but if you are in a bigger group and cooking for many, it will take some time.
PROS:
Includes a stand
Very easy to set up

CONS:
For larger groups or pots, it is going to take a long time to cook
Related: The High Rock Folding Windscreen is the ideal item to buy with this and other stoves. Literally just unfold the windscreen and set it up in front of the stove in against to where the wind is blowing as to protect the flame.
TOAKS Titanium Siphon Alcohol Stove
Weight: 0.7 oz.
Dimensions: 2.125 x 1.5 in
Specific features: Titanium body
Best use: Camping, backpacking, hiking, cycling, hunting
Description: This durable TOAKS Titanium Siphon Alcohol Stove holds up to 2.7 ounces of alcohol, though for the best performance it is best to use about half of that.
Only 1 ounce of alcohol will burn for 11 ½ minutes, more than enough time to boil 2 cups of water twice, and it only takes a few seconds after lighting for the flames to be hot enough for cooking.
Despite its efficiency, this little stove does not come with a base, and must be used on level surfaces, like flat ground or rocks, to ensure it will stay upright. Though not included with the stove, TOAKS has an optional wire mesh frame that could be added on with the stove for use as a pot stand.
There are also numerous accessories for the Titanium Siphon stove that could be purchased separately, including a windscreen, a pot and a spoon, all of which are handy to have when out in the wilderness and needing a hot meal.
PROS:
The efficiency is fantastic
Although it holds 2.7 ounces of alcohol, only have is enough to make it work properly
Related: The Evernew Cross Stand is the ideal base for this stove. They are commonly bought together as the stove fits very well on top of the cross stand.

Esbit Brass Alcohol Burner Stove
Weight: 3.25 oz.
Dimensions: 1.8 x 2.9 in
Specific features: Brass body
Best use: Backpacking, camping, kayaking, hiking, hunting, cycling
Description: The Esbit Brass Alcohol Burner Stove is a handy cooking tool for heating up water or meals when traveling light out in the woods. It comes with a flame regulator that can help you to control the size of your flame, or put it out when finished.
This can be accomplished safely using the foldaway handle, keeping your hands clear of the fire while still giving you complete control. There is no base included with this burner, nor is there a pot stand, but Esbit has many accessories available to suit your needs.
With the leak-proof screw top, there is no need to carry extra bottles, or discard any unused fuel when finished cooking and ready to pack up. This burner is best used with denatured alcohol, for a cleaner burn, as well as its availability and cheaper cost.
Keep in mind that the brass body will become hot with use, so be sure to let it cool completely before handling it.
PROS:
Affordable price
Leak proof screw top makes it safe at all times
CONS:
Brass gets very hot with use
Has no base or stand
Related: The Lixada Stainless Steel Stove can be sued as a base or as a protection for the Esbit Stove, hence why they are commonly bought together.
Things to Consider Before Buying
There are several great reasons to add an alcohol stove to your list when packing for whatever outdoor activity you have in mind, but there are also a few things to consider before purchasing one. Some of the stoves might come with different features, such as a stand or a windscreen, others don't. Therefore, learning which one to buy, depends on the features and your needs.
Type of Stove
With a few different types of alcohol stoves available, it is best to consider what characteristics, and limitations, each comes with. So you can choose the right stove for the type of cooking you plan to do while on the trail.
Open Flame: These are simple stoves, where the burner is shaped like a shallow cup, with no frills. The fuel is added, lit, and sends a large flame up to the pan or pot above it.
Chimney Type: Like the name suggests, these stoves come with a wider base that thins out into a smaller opening at the top. The burning fuel creates an updraft, which then sucks more air in, because of the lower pressure. This helps to create a more controlled burn and better heating.
Jets: These come in two types. The first is an open jet design, with an open center for adding the fuel, and jets around the opening that actually release the flames once the fuel is burning. The pot or pan is placed on a stand over the flames.
Side Jets: Side jet designs are similar to the traditional open jet, except the small jet holes are around the sides of the burner. With the opening capped off with your cooking pot, creating a pressurized burner.
Bases or Stands
Most stoves will come with either a solid base to use it, or if they don't have a stable base, they will come with a stand. Let's start by the bases. These are sturdy stands to hold the burner, making it safer to use because there is less chance of knocking it over and spilling the burning fuel.
The stands are a bit different. It may not be easy to hold a pan over the flaming burner for even the few minutes it will take to boil a bit of water, which is where the stands come in. They hold the pan over the heat, leaving your hands free to cook, or allowing you to sit back and relax while you're waiting to eat.
Windscreens
On calm days, these are not necessary, but if a wind springs up when you're trying to cook, they are a necessity. They will save on wasted fuel, and allow your flames to reach your pan without interruption, for a more efficient and faster cook time. Some models already bring them, others you have to buy them separately.
We highly recommend you getting a model with a windscreen or buying one separately. The windscreen is one of the most handy tools or accessories out there. It will save you a lot on fuel and cooking time.
Flame Regulators/Snuffers
These are usually dual-purpose, giving you the ability to control the size of the flame and the temperature you're cooking with. They also provide you with a safe way to extinguish the flames when finished cooking. Depending on the regulator, a stove will be able to cook better and more quickly or more slowly.
Try to look for stoves that have reviews on the regulator, suggesting it is a good or a bad one. A good regulator will allow you to go from a very small flame, to a steady one and eventually a big one. A bad regulator will make you lose a lot of time cooking.
Screw Top Lids
This is something often overlooked. Many stoves do not include a screw top lid. The lid will actually save you fuel and give you less headaches, as when not in use anymore, you can just close it and don't have to either throw the fuel away, risk it spilling, or having to pass it to another container.
Hence why now the stoves are slowly being designed with a screw top. We highly recommend those that have one. It will be much better for you, as you will save on fuel and time.
Wrap Up
Having an alcohol stove on a camping or backpacking trip is not a necessity, but can make a lengthy trip far from the comforts of home much more enjoyable. They are convenient, easy to carry, simple to use, and don't add a lot of weight to your pack. Plus, your cooking will take far less time and effort.
Having a hot cup of coffee or tea to warm your hands on a cool night may just be the difference between an all right day and a great one. Nonetheless, we know that there are many models and types, and you could have found a hard time choosing. That's why we want to remind you to take a close look at the features, such as the type of jets, as to choose the best one for you.
Of course, with so many alcohol stoves on the market these days, there is no way we could fit them all on our list, but if you feel one should be included with our top brands, please let us know in the comments section. Also, if you have any questions or comments, please just write to us below. We would love to hear from you!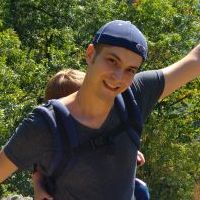 Daniel is a gear freak when it comes to hiking, climbing and camping. He went to REI Outdoor School to meet new people and learn best practices. Don't even try to argue with him about the latest backpack or ice axe, he tried most of them. Daniel's dream is to climb Mount Everest.