Do you need a jacket that can work all year around? Are you having a hard time even finding one?
Finding a great jacket is like discovering a treasure that is both protective and classy. This is because most of the best 3-in-1 jackets are made to be worn all throughout the year. The good ones are made with high quality materials that perform well in any circumstances, and are well designed too.
Affordability and pricing power may vary for different people. However, you do not need to worry because virtually all the products we have discussed in this article are durable and have been argued by customers to be well worth the price.
Not only are we going to tell you what you need to look for in a 3 in 1 jacket, but we are going to give you several reviews so you can know what to look for when you go shopping. You will be able to figure out what features you like so you can find a great jacket. Are you ready to shop? Let's go!
Note: We get commissions for purchases made through links in this article
Top Product Reviews
Next, this article will explore some top rated gear that will help you to make the best decision when it comes to finding the right jacket for your needs.
Columbia Bugaboo 3 in 1 Jacket
Weight: 1 pound
Material: 100% nylon legacy twill
Color: Dark compass
Specific features: Storm hood, adjustable hem
Best use: Mainly for skiing
Description: The Columbia Bugaboo 3-in-1 Jacket provides fantastic protection for the winter because it is made with a nylon waterproof-breathable outer material that is durable. It is also insulated with a liner that is soft and skin friendly.
It is suitable for several outdoor activities ranging from shoveling snow to a fun filled skiing. The jacket has an easily modifiable and removable storm-hood with a drawcord adjustable hem. The soft lining of the gear is an Omni-Shield advance repellent liner.
This liner keeps the body insulated and can be worn on its own too, especially in warmer temperatures. It can hold a lot of your personal items in its zippered security pocket, media and goggle pocket, and its zippered chest pocket.
The sleeves of the jacket have Velcro on the wrists' ends, making it perfect for adjustments. Also the bottom of the Bugaboo Interchange is finely held in place with an elastic adjustment.
The best thing about this big and extended Columbia Bugaboo Interchange 3-in-1 Insulated Men's Jacket, is that, it is warm, soothing, breathable and easy to pack.
PROS:
Comfortable, breaths well
Velcro at the wrists
Several colors to choose from
Related: Since your hands will be exposed as with any other jacket, you need to keep them warm. You can do that with the HiCool Touchscreen Gloves, as they are made to be warm. You can use your touchscreen phone as well and enjoy the weather.
Patagonia 3 in 1 Snowshot Jacket
Weight: 1 pound
Material: 90% recycled polyester
Color: Arbor & lemon green, classic red, underwater blue, and black
Specific features: Quilted, breathes well
Best use: For activities in the snow
Description: The Patagonia 3-In-1 Snowshot Jacket is an amazing product. It is so unique with its lightweight, quilted, zip-out liner which is insulated with 60 g Thermogreen that can stay warm even while it is wet, and is also compressible. It also has a helmet-compatible zip-off, which is a 2-way adjustable hood that has a visor that is laminated to seal snow off the wearer's face.
The Patagonia Men's has underarm venting for added breathability, and also has an embedded avalanche rescue reflector. This embedded reflector is a great attribute, because, it can mean the difference between life and death when you're out in the snow. It is meant to make it easy for snow rescue teams to support the wearer in an emergency.
It has an outer shell that customers say is, without doubt, very waterproof. Overall, this is a warm jacket that will last a while!
PROS:
Zip out liner
Thermogreen
Rescue reflector
CONS:
Can feel bulky
Quite pricey
Related: In the bitter cold, you can keep your face warm with the Winter Thermal Face Mask as it is designed to fit over your face. It's great for all winter sports and can be machine washed.
The North Face Momentum Triclimate Jacket
Weight: 1 pound
Material: Polyester
Color: Tnf red
Specific features: Warm, has a little stretch to it
Best use: As a mountain jacket
Description: Going for the The North Face Momentum Triclimate Jacket is a choice that would be absolutely in the right direction. This is because the Momentum Triclimate is stylish outdoor gear that is stretchable and completely breathable.
It is designed to be seam-sealed and has zip-in-compatibility style that enhances its integration with the complementing materials that are used to boost the warmth. It is waterproof and has a fuller, very easily adjustable hood. The Momentum Triclimate has a brushed chin guard lining and two self-Velcro cuff tabs.
Made of a comfortable polyester fabric, you will not only stay warm, but also have a little stretch to your jacket with the small amount of spandex fabric added in. Users like the hood and the fact that they can take out the liner when the day is a little warmer. The price isn't too bad either, as it will last you a while so you don't have to buy a new coat next year.
PROS:
Velcro tabs
Seam sealed
Comfortable and stylish
CONS:
Moderately priced
Can get dirty easily
Related: If you are out at dusk, when it is getting dark, you can wear something reflective so you can be seen. The B-Great Reflective Ankle Band fits around your ankle and has reflective material so you can be seen in harder to find areas.
The North Face Carto Triclimate Jacket
Weight: 2.6 pounds
Material: 100% polyester and 100 g insulation liner
Color: Black, burnt olive/black ink green, high rise/vanadis gray, red/gray, snorkel/cosmic blue, sulfur yellow/black ink green, and vanadis gray/vanadis blue
Specific features: Relaxed fit, insulated liner
Best use: Boating and snow activities
Description: The North Face Carto Triclimate Jacket is an example of class in the world of outdoor 3-in-one jackets. We can describe the jacket as a great gear for snow, rain and chilly fall or winter day.
It fortunately does not show stains and it has this ability to be unzipped apart so that the various layers can be worn separately. This jacket has been designed with very good sleeve lengths. At least, the sleeve arms are at wrist length, even when your arm is stretched out straight.
To provide softness, cozy warmth, unlike with all those rigidity and uneasiness you find with poorly designed jackets, the Triclimate Men's Jacket zips up neatly.
Another unlikely great feature of this lovely jacket is that the hoods fit nicely, cover the entire head warmly, and shields the ear from harsh winds. Interestingly, it is easy to machine-wash the Carto Triclimate.
PROS:
Warm and comfortable
Waterproof, breathes well
Nice color choices, and fit
CONS:
Very expensive
Lining feels thin
Patagonia Better Sweater 3 in 1 Parka
Weight: 1 pound
Material: 93% polyester
Color: Navy
Specific features: Earth friendly, attached hood
Best use: Hiking, winter walks
Description: The Patagonia Better Sweater 3-in-1 Parka is a soft 1-pound 100% polyester fleece jacket that is colored with a low-impact dye process. This jacket was designed to be as eco-friendly as possible by using low dye stuffs, and was also constructed using low water and low energy.
It is made for travelers as a versatile, fair trade product that fits in properly for any occasion. It has two zippered hand warmer pockets that finely keeps your palm and fingers warm. It also properly protects the neck and all those areas above the chest region with a stand-up collar that has a zipper garage to help you control the temperature of your core.
The collar also possesses shape-in-place micro polyester jersey trim so you won't have to worry about them flopping over and letting in the cold air. It is an easy to wear jacket that is bulk free.
It can also be layered under some kind of a shell, depending on the user or the weather. This is because the Better Sweater 3-in-1 Parker is made of a finely knitted and heated polyester.
PROS:
Comfortable and warm
Made with quality materials
Stand up collar
CONS:
Moderately priced
Not many color choices
Marmot Ramble Component Jacket
Weight: 3 pounds
Material: 100% polyester
Color: Black, green lichen & green land, team red, cobalt blue & blue night, and cinder.
Specific features: Comfortable, reliable, breathes well
Best use: Skiing and snowboarding
Description: The Marmot Ramble Component Jacket is completely 100% polyester. It has shell material that is 100% polyester face fabric, that is a 2-layered membrane laminated cover.
For those who are polyester fans, who know the comfort polyester materials bring and the reliability of the fabric, then this is a tested and trusted product for you. With a waterproof rating of 10,000 mm and breathability rating of 10,000 g/m2, the Men's Marmot Ramble Component Jacket is just awesome.
It is a product that makes choosing your winter garment easy. The seams are fully taped, which helps in shedding soggy snow and wintery rain. It has an underarm vent that is designed to maximize storm protection, yet provides comfort even in mild weather.
It comes in a variety of colors and they have many internal and external pockets that can actually store valuable things, and more than just your snacks. On the shells, the hook and loop cuffs and the draw-cord hems helps these jackets provide extra wind proofing and snow proofing.
PROS:
Great for all winter outings
Draw cord keeps wind out
Waterproof
CONS:
Quite pricey
Too many pockets for some people
Related: Be sure to wear some thermal underwear when in the outdoors. The Duofold Men's Mid-Weight Wicking Thermal Pants are affordable and will wick away moisture. They are made of cotton and polyester.
Trespass Alamosa 3 in 1 Hooded Jacket
Weight: 1 pound
Material: 100% brushed polyester with PVC coating
Color: Black, dark navy, khaki, red
Specific features: Made with polyester, taped seams, windproof
Best use: Hiking, skiing and snowboarding
Description: This Trespass Alamosa 3-In-1 Hooded Jacket is a fabulous piece of gear. It has its high collar, full length zipper that is padded with tear release, storm flap, and a soft chin guard.
It also has this finely sawn chest pocket that has a zipper which is inserted on the right hand side of the chest. This 3-In-1 Jacket is very affordable and durable. It has this lined, concealed hood that is adjustable and the seams are fully taped.
The Alamosa is wind proof and about 3000 mm waterproof because of its Tres-Shield® fabric. The Alamosa has two double entry front pockets, and an inner pocket. The cuffs of the jackets are elasticated and has some adjustable cuffs and neat fleece cuffs. It has this superbly placed draw-cords that are fully adjustable both at the waist and at hem.
The 3-in-1 has a removable 220 gsm anti-pill inner polyester fleece which is just classic, and also has a full length zipper.
PROS:
Removable inner fleece
Waterproof and wind proof
Taped seams to keep water out
CONS:
Moderately priced
Feels bulky to some users
Features to Consider Before Buying
You can find all of that in these jackets, as they do combine two of the important layers (the insulating mid layer and the outer waterproof layer) to give you that protective cover. Although the two jackets can actually be worn disjointedly, they are made to be hooked or zipped together to give that classy, yet impeccably warm feel. Now, we are going to discuss the features you need to know about.
Waterproofness
Although we stated that the jackets should serve as waterproof shields, the protection can actually be attained by the use of a membrane or waterproof coating. Membranes are breathable and usually more durable.
However, if you must go for coatings, ensure that they are reproof-able. Because over time, they will lose efficiency as they're exposed to the elements.
Breathability
This is another interesting and absolutely important feature that should not be overlooked. This feature allows your skin to breathe, which is important both in hot and cold weather. You may question why you need breathable material when it's cold out: the trapped air should keep your body warmer.
However, breathability isn't the same thing as insulation. Your body still sweats even when it's snowing, and if the clothing you're wearing can't let this moisture out, it will stay on your skin and leave you feeling much colder than you realize.
Insulation
This purpose is based on the inner layer. This could either be a fleece or a soft shell and they both serve their various purposes. You want a warm, soft, and very cozy effect?
The fleece is your ideal. However, if you want a lightweight, stretchable, windproof effect? The soft shell will be a better choice. Go for jackets with inner layers of fleece that have about 200 grams of insulation or more, as they'll most likely offer the protection you need.
Layer
Three-in-one jackets come with a variety of layers that can sometimes be unzipped from each other so that you can wear them separately and regulate your comfort more effectively. Nothing is more of a hassle than having to pack a wide variety of jackets just to counter any bad weather that comes your way.
That's why these jackets are definitely the way to go when it comes to hiking or camping during the chillier months of the year, or if you're planning to hike up a few summits.
Waterproof outer layer:This layer is designed to combat the rain and snow that you might encounter on your hiking trip. The moisture will just roll off this layer, leaving you dry and warm on the inside.
Midlayer: This is designed to retain body heat, as well as keep you dry by allowing the body's natural moisture to evaporate from the skin. It's usually made of fleece for insulation, or it can be a soft shell body.
The great thing about these different layers is that you can wear them both together, or you can detach them and wear them separately. That adds variety to your looks, as well as your comfort levels.
Style
When it comes to 3-in-1 jackets, there are only two main styles for you to choose from. Your choice depends on how you want to look and feel when you're out and about in colder climates, as well as what kinds of activities you're going to be doing while hiking. These styles are:
Traditional style:The traditional style of jacket has a very straight-cut design to it. They're more appropriate for general walks and hikes in temperatures that aren't super cold.
Alpine style:The Alpine style, on the other hand, is much more fitted to the body. This provides a lot of room for comfort, moving around, and retaining heat better if you want to protect yourself against the cold. It's best for hiking up mountains.
It's best to try on both kinds of jackets to see which ones fits more comfortable, but remember to keep their purposes in mind so that you can be adequately protected.
Concluding Thoughts
Now that you're aware of the various features and what customers are really investing in, it's time you go out and do a little window shopping for yourself. Check your local sporting goods store to see if they have any of these wonderful jackets available.
You'll never lose the warmth that 3-in-1 jackets provide because their outer shells are made to offer a defense against the harsh elements of nature. However, they can also be worn alone, especially if it's not too cold out and raining. Their middle layers on the other hand, are meant to be worn beneath the outer layers, which can also be worn separately.
The good thing is that the 3-in-1 jackets we have reviewed in this article are designed to keep you dry, warm, and looking very stylish. The jackets are also waterproof, and some are windproof too. Any weather your day throws at you, whether you are hiking, biking, snow skiing, or skating, the 3-in-1 jackets would do a good job. Just make sure the chest fits properly and feels comfortable overall.
If you shop in the off-season, you might even be able to find a few for a good discount. Try them on, see how they feel, and look for the features we mentioned so that you can ensure you're getting the best price.
Have a jacket that we haven't mentioned here? Share your stories in the comments section below, and we may even include your suggestions in a future article!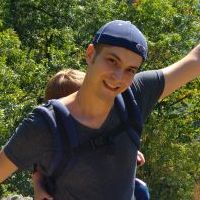 Daniel is a gear freak when it comes to hiking, climbing and camping. He went to REI Outdoor School to meet new people and learn best practices. Don't even try to argue with him about the latest backpack or ice axe, he tried most of them. Daniel's dream is to climb Mount Everest.