If you're an avid cyclist or wanting to get into it, you know the importance of a solid pair of pedals. Without a doubt, tires and handles are also essential, but your pedals are the first thing to touch your feet.
Not only that, you'll be able to soon tell the difference between high-quality pedals and ones that are factory made. If you thought all cycling pedals were the same, unfortunately, you're mistaken. So, it's time for you to know the ins and outs of the best platform pedals before you go out and buy a pair.
Top Product Reviews
Note: We get commissions for purchases made through links in this article
Crank Brothers Stamp Pedal
Dimensions: 6 x 6.2 x 3.2 inches
Specific Feature: Size specific
Best Use: mountain biking, freeriding
Description: The Crank Brothers is a well-known company offering a variety of high-quality biking gear and equipment, so you know you'll get what you pay for. The Crank Brothers Stamp Pedal is another example of their outstanding craftsmanship.
It's size specific, providing optimal shoe to pedal interface which will prevent your foot from slipping off the pedal. The body is made of forged 6061-T6 aluminum while the spindle is made of steel, ensuring that the entire pedal is highly durable without adding extra weight to the bike.
It comes with premium bearings and seals with an adjustable pin system providing you guaranteed support and grip. The concave platform also increases the foothold bearing. This pedal is all about providing the rider grip and support with taking on challenging terrain.
This pedal is built on giving the rider comfort and longevity. What's great about the Crank Brothers is that this pedal comes with a 5-year warranty, so you don't have to worry, they have your back.
Related: These pedals aren't exactly the cheapest, so if you're not wanting to dish out the cash on a pair of pedals, there are some other options that will still give you a quality pedal without the price.
The iParaAiluRy MT bike pedal is another option that'll give you a pair of aluminum alloy and steel pedals. It's relatively lightweight and will be able to hold 90kg without damage.
Race Face Atlas Pedal
Weight: 16 oz
Dimensions: 7 x 5 x 3 inches
Specific Feature: double concave platform
Best Use: mountain and freeriding
Description: The Race Face Atlas Pedal is extremely sleek and elegant in design due to its ultra thin concave width platform. It's a fully sealed bearing design and comes with a hex-head threaded pin system that offers riders extra security when facing tricky terrain.
They also come with fore and aft angled bottom-loading pins which will make your trails easier to endure. You don't want platform pedals that'll weigh down your bike and make your feet feel heavy, especially when you're riding on rough terrain.
The svelte design also makes these pedals ideal for trail bikes as well, so you'll be able to use them on a variety of terrain.
These pedals also come in a couple fun colors if you're looking to switch it up and add some color to your feet. However, the Race Face Atlas pedals are a little pricier than your standard pedals. But, if you're going to be using them regularly, then it's worth the investment.
Related: If you're a regular mountain biker and not interested in dishing out the dollars for pedals then opt for something more budget friendly.
You won't get the same quality, however, if you're not biking all the time. The AosKe Mountain Bike pedals are perfect for those who want something inexpensive yet will give you a lightweight and anti-slip support.
Easton Flatboy Pedal
Weight: 20 oz.
Dimensions: 9 x 5.2 x 1.5 inches
Specific Feature: Made with Easton 6061 aluminum
Best Use: mountain biking, freeriding
Description: The Easton Flatboy Pedal is another exceptional platform pedal which is also mid-range in price. It's lightweight, weighing in at 20 ounces and is made of Easton 6061 aluminum and heat-treated Chromo spindles. What does all this mean?
t means it'll be able to take a real beating, so wherever you're riding, whether it be BMX, freeride, runs or drops, this will pull you through. These pedals position your feet in an ultra-attack position, so you're always prepared for your next obstacles.
So, if you're planning on going wild on the track, then these pedals will take you through it all while still looking trendy. They don't come in a variety of colors, but if you're not concerned with looking flashy while on the track, then who cares? These pedals are all about performance and support.
Related: If you'd like something in a lower price range, however, still able to go through some brutal tracks, the Wellgo pedal is made with magnesium body and CroMoly spindles with MG-1 sealed bearings. A solid platform pedal.
Shimano PD-MX80 Saint Pedal
Weight: 2.4 oz
Dimensions: 3 x 5 x 8 inches
Specific Feature: replaceable pins
Best Use: mountain and freeriding
Description: The Shimano PD-MX80 Saint Pedal is an incredibly sexy and sleek design platform pedal for those who are looking for an extra touch to their feet.
It's concave platform shape provides extra comfort for longer rides and increases pedaling efficiency which is what you want from an outstanding platform pedal.
It comes with replaceable pins which will help save costs in repairs and also make it easier to fix the pedal. This pedal doesn't come in a bunch of fancy colors, but with a design like this you don't need any other color.
The Shimano PD-MX80 is the first Saint pedal, and does a mean job of looking sexy and being efficient without breaking the piggy bank. Definitely a great looking pedal while on the track.
Related: Meetlocks bike pedal is another good option. It has injected magnesium alloy body with screw thread spindles and ultra sealed bearing.
The concave platform also provides the extra comfort you'll be needing for those long rides. While the double bearings make sure you have a smooth ride. For the price, it gives you everything you the basics in a pedal.
Crank Brothers Mallet E
Weight: 14 oz
Dimensions: 7 x 5 x 3 inches
Specific Feature: polyurethane surface
Best Use: mountain, freeriding
Description: The Crank Brother Mallet E is bright and adventurous in design yet still provides the rider all the essentials in a great platform pedal. The body is made of 6061-T6 aluminum, and the spindles are made of forged scum 435 Chromoly steel making this pedal highly durable and withstanding to the elements.
They're relatively lightweight which is another important feature you should be looking for when finding the right platform pedal for yourself.
The Crank Brothers are always pushing the limits in creating technologically advanced pedals, meaning that they added Enduro cartridge bearing, Igus bushing and reinforcement of the external seal in order to prevent debris and adding longevity to the pedal.
So, if you're looking for longevity, the Crank Brothers invested some serious time in ensuring that these pedals will take you through whatever you're riding in. They are slightly higher in price, but these are well worth the investment.
Related: If you're looking for an outstanding pedal, Crank Brothers always produces gear that will support you during your ride. The Candy 3 Hangtag Pedal is another example of this. It's built the same as the Mallet E and comes with premium brass cleats.
Crank Brothers Mallet 3 LE
Weight: 25 oz
Dimensions: 6 x 6 x 4 inches
Specific Feature: 8mm adjustable traction pins
Best Use: mountain, freeriding
Description: If you want something slightly more vibrant in design, the Crank Brothers are always testing the limits and playing with color and angles. The Mallet 3 LE is made of reinforced nylon carbon with 15 – 20-degree release angle so that you're always in the position to take on different slopes and terrain.
The aluminum/composite platform body comes with 6 adjustable pins per side, so you won't have to worry about your feet losing traction. These pedals are focused on providing riders with the right amount of stability and control.
The forged Chromoly spindle and stainless steel wings make sure that your pedals are highly durable during those difficult conditions. The needle and cartridge are also designed to give you a smooth pedal rotation while the cleats give you 6 degrees of float. With these pedals, there are no restrictions to what you, the rider, can do.
However, if you're looking for something in the low-price range, these pedals will not be in the budget. But, again, when it concerns pedals, you do get what you pay for.
Related: The Lumintrail Bike pedals are much lower in price, however, will not fail in taking you through difficult terrain.
It comes with dual-sided anti-skid aluminum that you can use either in races or riding. The pedals are also designed to give you comfort for longer rides while still maintaining efficiency.
Race Face Chester Pedal
Weight: 11 oz
Dimensions: 10 x 6 x 2 inches
Specific Feature: removeable pins
Best Use: mountain, freeriding
Description: When you're biking, you want to be able to rest your feet on a pair of secure pedals. That being said, many pedals are designed for more avid riders. However, if you're looking for a pair that won't break the bank then the Chester pedal by Race Face should do the trick.
These pedals are not coated with glossy aluminum, so if you're looking for pizzaz to your pedals, these aren't the ones for you. Though these may not look super flashy, they're a reliable and solid pair of pedals. Made of nylon composite, they're extremely grippy, just like the aluminum version.
They come with 8 replaceable steel hex traction pins on both sides of the pedals so your shoes will be able to securely hang on without hesitation. It has fully sealed bearings and bushing system with the Cro-Mo steel axle making sure your pedal turns smoothly.
What's great about Race Face is that their pedals are designed so that it's easy for you to repair them. You don't need to go and purchase a completely new pedal, so for the price, these pedals are a dream.
Related: Another budget-friendly and reliable pair of pedals is the Lumintrail BMX Road Bike pedal. They're flashier in design, so if you want some glimmer, these are great. They're also lightweight and made of aluminum alloy which will increase the longevity of your pedal.
It comes with an anti-skid design, so you know your pedals will come with adjustable pins. These pedals are ideal for mountain biking and cross-country biking.
Platform vs. Clipless Pedals
Before you go looking at pedals, you need to decide what type of biking pedal you want. You have two options for pedals: platform or clipless.
Though you may have an opinion on both types, technology has come a long way in designing advanced pedals. Let's look at the differences.
Platform Pedals: Platform pedals are the most popular since most of the mountain bikes you purchase already come with either plastic or metal platform pedals. So, what's so great about them?

Platform pedals don't require you to have any special shoes when riding. You can wear a pair of runners and you'll be able to ride your bike.
Because they don't need specialized shoes, if something happens, you can easily get off your bike without hesitation.
Compared to clipless pedals, platforms are less expensive than clipless.
They're now made lighter, and grippier for extra stabilization and speed.

Clipless Pedals: Clipless pedals are pedals which feature a special cleat that's then attached to the biking shoe. The biking shoe is specific in design so normal shoes won't do well with clipless pedals. But, let's take a look at the advantages.

Riders are given a genuine foot-to-pedal connection.
It improves handling on technical rides because your feet are attached to the bike.
It's a smaller pedal so you won't have to worry about your pedal getting stuck on roots and rocks.
They're lighter.
You will need to buy specific shoes solely designed for clipless pedals which can be pricey.
Now that you know the difference between platform and clipless pedals, it's time to point out some features that you need to keep in mind.
Can you use both types of pedals on any terrain?
This is a really good question. In short, no. However, let's expand a bit on that answer. Typically, platform pedals are designed for mountain biking, downhill, free riders and short commutes.
Clipless pedals, on the other hand, are designed for those enduring long distance rides on flat, open road. So, you want to ask yourself what type of biking you'll be partaking in before you go and purchase pedals.
Features of Platform Pedals
It's important to know some of the features to keep an eye out out for when purchasing platform pedals.
Traction: Platform pedals all offer various levels of traction. The more pins or teeth there are in the platform, the more grip you'll have. However, if your foot slips, you run the risk of injuring yourself. This just depends on your personal preference and the type of biking you'll be doing.
Thickness: You also want to consider the thickness of the pedal itself. If you choose a fatter pedal, you may run the risk of feeling heavy in the underfoot. It's also much chunkier, which can cause a bulky feeling. Typically, you want to go for a pedal that's thinner. Some argue that thinner pedals run the risk of lowering the durability though, so go for a pedal that can be easily disassembled if needed.
Replaceable pins: You want to look at where you're going to be riding your bike when it comes to looking at pedals with replaceable parts. However, you want to look for a pedal that's able to have the traction pins replaced.
Now that you know about the features that you'll need to keep an eye out for, let's review the top seven platform pedals that are currently on the market.
Conclusion
If you're interested in mountain or freeriding, then you need to invest in a solid pair of platform pedals.That being said, we made sure that you learned the ins and outs of platform pedals. You now know the difference between platform and clipless pedals and the features of platform pedals.
So, with that being said, we took all this information and compiled a list of the top seven platform pedals that are currently on the market. Test some of these pedals out and see which one provides your foot with both traction and comfort. So, what are you waiting for?
Go out and test them out! And don't forget to leave a comment or share your favourite products with us down below.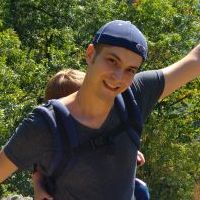 Daniel is a gear freak when it comes to hiking, climbing and camping. He went to REI Outdoor School to meet new people and learn best practices. Don't even try to argue with him about the latest backpack or ice axe, he tried most of them. Daniel's dream is to climb Mount Everest.