If you're looking for comfort on your next leisurely ride or cycle, there are a variety of options for saddles. While some support a good long-distance, vigorous cycle, others are better for a more endurance-based, comfort ride.
The best women's bike saddle should be comfortable, providing you with support for the long haul, and be durable enough to withstand some wear and tear.
Have you ever bought a bike, whether it may have been for comfort, commuting or cycling, and you honestly couldn't stand the bike saddle?
Thankfully you can almost always alter or exchange the bike saddle on any given bike. Here are some options for what kind of saddles to look for that might suit your next adventure best.
Note: We get commissions for purchases made through links in this article
Top Picks: Women's Bike Saddle
Now that we've covered all of the important bases, let's take a look at some of the top saddles that we recommend. Keep in mind that the features you're looking for in a saddle are completely up to you!
Terry Bicycles Butterfly TI Saddle
Dimensions: 3 x 16 x 11.25 inches
Weight: 0.75 lbs
Specific features: Tinox rails
Best use: Cycling, racing, performance
Terry Bicycles Butterfly TI Saddle is especially neat because it is tailored to the anatomy and design of a female. Not only does it provide the right dimensions for the average female sit-bone, but it aligns for comfort in all the right areas.
It features the popular TiNox rails, made of stainless steel alloy, and is made to boast support with its injection-molded foam. The foam support is firm is the rear portion of the saddle, allowing the rider to pedal faster at the appropriate times. The butterfly decal on this seat adds a nice feminine touch.
Sixteen years in the making, this saddle is perfect for a performance racer that is new to the sport of cycling.
Selle Italia Diva Gel Flow Saddle
Dimensions: 13 x 10 x 3 inches
Weight: 11.2 ounces
Specific features: Gel saddle, tailored for females, nylon shell, ViNox rails
Best use: Cycling, recreational use, performance
Selle Italia Diva Gel Flow Saddle is definitely versatile. It isn't advertised as a cycling saddle, yet provides the comfort for a recreational or long-distance rider. It has a thinner frame with ViNox rails and provides comfort through the nylon shell, which covers a gel support system.
This saddle is tailored to females and provides a perfect balance between a lower weight rider, comfort and efficiency. The gel components of the saddle allow your body to conform to the way the bike is moving, yet the stiffness towards the rear portion of the saddle allows for speedy pedaling, when needed.
Providing comfort to the soft-tissue areas of the sit-bone, this saddle is great for those who have trouble remaining comfortable for an entire ride.
Fizik Ladies Arione Donna KIUM Rails Saddle
Dimensions: 11.2 inches x 5.8 inches
Weight: 3.2 ounces
Specific features: Lightweight, racing capabilities, wider design, K-ium rails
Best use: Performance, racing, cycling
With a wider seat of 5.8 inches of the Fizik Ladies Arione Donna KIUM Rails Saddle, the company had the female build in mind during the design stages. This frame is one of the thinnest and lightweight on the market, weighing an impressive 3.2 ounces and made with K-ium (metal alloy) rails.
The downside of this saddle is that when you shift your body weight towards the nose, attempting to gain higher speeds, your position on the actual saddle will not be the most comfortable. This is the type of saddle that would not be good for recreational use or comfort rides. The aerodynamic design of this saddle suits a cycling or racing mindset best.
WTB Deva SLT Bicycle Saddle
Dimensions: 2.25 x 6.75 x 11 inches
Weight: 10.6 ounces
Specific features: Lightweight, titanium/standard rails, thin frame
Best use: Cycling, road bike, performance
WTB Deva SLT Bicycle Saddle is a performance saddle that is designed for men. With high padding on the rear of the seat and a narrow nose, this is a great saddle that has a unique balance between efficiency and comfort. When you're seated back further on this saddle, you're able to ride for a longer duration without feeling sore; when you shift your weight forward to the tip of the saddle, you can gain more speed with ease.
The great thing about this type of saddle is that once you are ready to recover from leaning forward on the nose, you can relax on the padded rear. Some performance saddles do not offer this luxury; other performance or racing saddles are thin and narrow all the way around, offering less comfort for the rider.
Selle SMP TRK Lady Saddle
Dimensions: 2.36 x 7.72 x 12.28 inches
Weight: 16 ounces
Specific features: Steel rails, vacuum-tech cover, versatile rails
Best use: Cycling, recreational use, leisurely riding
Selle SMP TRK Lady Saddle has versatile, steel rails that are compatible with most seat posts. This is your average, reliable comfort saddle that could be an easy go-to for a new or recreational rider. The Selle Lady saddle is padded with soft polyurethane and designed to give you pressure relief on your sit-bones during a longer ride.
With the Polypropylene Copolymer shell, this saddle is fairly durable; it has the structure and comfort to help you go the distance. You can certainly ride for many miles on this saddle and because it's so budget-friendly, might as well buy two!
Serfas Women's RX Bicycle Saddle
Dimensions: 3.25 x 7 x 11 inches
Weight: 1.4 lbs
Specific features: Warranty, dual-density base, durable
Best use: Recreational use, sport riding, cycling
Serfas Women's RX Bicycle Saddle promises comfort and rides with style. The brand has a 90-day comfort guarantee, proving it not only to be a comfort saddle, but also a reliable support system for your seat post.
It features RX and deep groove designs to show its compatibility for a female build and boasts an "infinite comfort system" which is patented by Serfas. Though the saddle itself is more dense than other performance cycling saddles, it's compact enough to be efficient on the downhill speeds. This saddle is recommended for first-time cyclers or beginner performance riders.
Planet Bike 5021 Women's ARS Standard Anatomic Relief Saddle
Dimensions: 4 x 4 x 4 inches
Weight: 1 lb
Specific features: Flexible base, SuperSoft padding, weather-resistant cover
Best use: Recreational use, sport riding, cycling, first-timers
Planet Bike 5021 Women's ARS Standard Anatomic Relief Saddle with gel is most comparable to other recreational-use saddles; this is recommended for first-time cyclers or those looking to break out into performance riding. This is a gel saddle that has the design of performance saddle, with a center access hole on the seat to provide pressure relief on the sit-bone. Sporting the SuperSoft (brand patented) padding, the weather-resistant seat cover completes the package for this popular saddle.
This saddle is also versatile for a variety of bikes including: cruisers, hybrids, road bikes or mountain bikes. A good pick if you're undecided and looking for a relatively simple, gel saddle.
Wide Bicycle Seat with Soft Cushion
Dimensions: 2.36 x 7.8 x 10.2 inches
Weight: 1.8 lbs
Specific features: Comfortable, dual-spring suspension, easy mount, warranty
Best use: Recreational use, cycling, leisure riding
Wide Bicycle Seat with Soft Cushion is one of the most budget-friendly, comfort saddles on the market. Not only is it versatile for most types of bikes (cruisers, hybrid, commuter, mountain), but it has an easy mounting system and a variety of positions to adjust the actual saddle to. These positions include: leisure, performance, aggressive, aerodynamic and fitness.
This type of saddle upgrades the design and comfort of a typical bike seat, in a heartbeat. With its low price and 100% money back guarantee, it's a great go-to after the purchase of a new bike. Whether you intention is performance or leisure, you can't go wrong with this affordable, easy-to-adjust bike saddle.
OUTERDO Bike Saddle Mountain Bike Seat
Dimensions: 1.5 x 6 x 10 inches
Weight: 3.3 ounces
Specific features: Lightweight, gel comfort, thin frame, shockproof
Best use: Mountain biking, cycling, performance riding, racing, road biking
The OUTERDO Bike Saddle Mountain Bike Seat is compatible with most performance and road bikes that you might have in mind. It has a thin, lightweight frame, with a gel-padded seat and is featured as a mountain biking saddle. Though this type of saddle will be less comfortable than the latter, comfort saddles, this is a great option for those looking to become more efficient on their rides without sacrificing comfort.
A bonus for this seat is that it's shockproof and firm. Whether you're shifting back on the seat for comfort or pulling forward to attain greater speed, this seat can last on short, quick and bumpy rides or longer cycles that last for hours.
This saddle is very affordable, however, it's not going to be the most comfortable seat on the market. If you're looking for something to keep you comfortable on longer rides, this isn't the seat for you.
TYPES OF BIKE SADDLES
Okay, so you've decided that you don't prefer the bike saddle on your current bike. You're looking for one that suits your cycling style better, or you need more comfort during the longer-distance rides.
There are different types of bike saddles that will suit your needs in more ways than one. Take a look at the types of saddles below. Once you know what each saddle has to offer, you'll be able to narrow down which saddle will fit the best on your bike, or in your lifestyle.
PERFORMANCE SADDLE
These saddles are lightweight and stable with a thinner frame. Built with an aerodynamic mindset, the performance saddle is made for traveling at higher speeds and reaching that race pace on the bike.
Though these saddles are great for avid cyclers, they wouldn't be the best option for those looking for a comfortable, recreational ride.
These saddles are easily adjustable with steel rails; they can be maneuvered to give the rider that forward tilt when traveling at faster, downhill speeds.
GEL SADDLE
The gel saddle provides ultimate comfort with a more compact look. While other "comfort" saddles appear to be more bulky and thick, the gel saddle is denser than most, but appears stable with a solid foundation. Some gel saddles are wider than others; the gel saddles with a thinner frame could still be used as a performance or race saddle.
Each rider is different; some want ultimate cushioning for their sit-bone, while others need minimal support.
COMFORT SADDLE
This saddle is similar to the gel saddle, yet is just built up with soft padding rather than gel. The comfort saddle is great for recreational or leisurely use. Recommended for a hybrid, comfort, or cruiser bike, these saddles can keep you comfortable for the entire duration of your ride.
Though they provide you with the comfort that you need, they sit you up higher on the bike, sometimes making it necessary for you to adjust the level of the seat on the bike in order to be more comfortable.
MOUNTAIN BIKE SADDLE
These saddles are pretty self-explanatory; they are great for mountain bikes and adventure biking. While most of these saddles are cushioned well to provide ultimate comfort, they still encompass a thinner frame, allowing mobility on the bike and a more adventurous style. These saddles are typically shockproof; allowing the bike to travel over more rigorous trails without feeling most of the bumps along the way (significantly).
FEATURES TO LOOK FOR IN A SADDLE
Picking a saddle can depend on multiple things. First and foremost, the bike you are riding will be a good indicator as to which saddle you will need. If you're riding a cruiser or comfort-style bike, you'll most likely want a gel or comfort-style saddle.
If you're riding a hybrid, commuter or a mountain bike, a mountain bike saddle should suit you well. Lastly, if you're into cycling or racing, a performance saddle that has more aerodynamic qualities, should be the perfect fit.
COMFORT
The comfort you desire from the bike saddle depends on your own anatomy and how much cushioning you might need for you sit bone. While some people prefer to be seated during the entire duration of their ride, other cyclers like to be out of the saddle, especially when their speeds are increasing on the bike.
The gel saddle, along with the comfort saddle, provide an ample amount of comfort, especially for those who are seated in the saddle; for cyclers and performance riders, some of the thinner-framed gel seats may work well for comfort, yet if you looking for the lighter, sleek look, a performance saddle is probably best (and you might have to sacrifice the comfort).
ADJUSTABILITY
This is a feature that can be altered based on the rails that accompany the actual saddle and the tilting features that come with the bike. Saddles can always be adjusted based on the bike's capabilities, but some saddles feature a variety of positions that are accessible from just adjusting the actual seat.
Looking for this type of feature is extremely important if you have multiple ride styles in mind and do not want to sit in one fixed position. It is also important that the seat is able to fit on various bike styles and sizes; if you outgrow one bike or are simply looking for a upgrade, it would be great to be able to bring the saddle with you!
DURABILITY
The durability of your saddle is important for many reasons. Not only do you want to feel stable during the entire duration of your ride, but you want your saddle to hold up against any weather conditions or simple wear and tear.
Having a saddle that is durable and will support the longevity of your ride and the frequency to which you ride, is important when choosing the type that suits you best. Some of the performance saddles tend to last longer due to their simple, lightweight materials. The softly padded, gel seats are durable, yet may not be able to withstand unforeseen weather conditions as easily.
VERSATILITY IN USE
The versatility of a bike saddle really depends on the rider. Sure, a performance saddle could be used at a leisurely pace or for a recreational ride, however most wouldn't be comfortable on this type of saddle for a longer period of time. The gel or comfort saddles are the most versatile in that they can be used for a variety of riders; some performance seats are actually padded with gel.
Mountain bike saddles can also prove to be pretty versatile; though they are used for mountain bikes, who's to say it can't be used on a differently styled bike. You want to make sure that the saddle is actually compatible with your bike, of course, but versatility is key. You never know when you want to switch up the intention of your ride.
TIME TO GET IN THE SADDLE
After reading all the recommendations, you're officially a bike saddle connoisseur. You know what to expect out of a comfort, performance, gel or mountain bike saddle and which each of these saddles has to offer.
While some saddles are only great for performance and racing, others provide the comfort and speed you're looking for. Remember, you want to make sure that your saddle is versatile with a variety of seatposts, durable during most weather conditions and overall, comfortable for the long haul.
If come across a comfort saddle that is adjustable for a variety of positions and is in the price market you're looking for, you can stop looking for a better saddle, because you've already found it. A versatile saddle is the best kind because you never know when you'll change the pace or intention of your bike adventure.
Now it's time to find the saddle that suits you best and hit the trails! Don't forget to give us a shout if you've tried one of these saddles in the past or have any questions, comments or suggestions related to riding.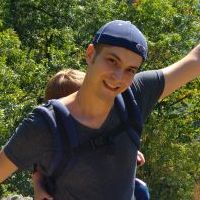 Daniel is a gear freak when it comes to hiking, climbing and camping. He went to REI Outdoor School to meet new people and learn best practices. Don't even try to argue with him about the latest backpack or ice axe, he tried most of them. Daniel's dream is to climb Mount Everest.