When you're a touring cyclist, you know that the most important tool is your bike. Without it, well, you wouldn't be cycling. You're not looking for a nice bike, you're looking for a bike that'll get you from point A to point B with the least amount of stress and maximum efficiency.
Nowadays, people are looking simply at what's trending, however, that doesn't necessarily mean that it's quality. So, if you're interesting in dabbling long distant trips, yet, you're not sure where you should start looking, this is your guide. Let's take a look at everything you need to know about the best touring bikes.
Best Product Reviews
Now that you know everything there is about what to look for in a bike and the features included, we found you the top touring bikes.
Note: We get commissions for purchases made through links in this article
Happybuy Road Bicycle
Specific Features: aluminum frame, single speed, commuter
Best Used: commuter riding
If you're not looking for all the extra gadgets and you just want a touring bike that'll get you from point A to point B, then you certainly don't need to invest big bucks into a bike. However, you still want a bike that's good quality and will withstand various weather conditions.
Happybuy Road Bicycle is inexpensive, trendy and good quality. It's specifically for commuting/touring, not ideal for off-road biking. It's a single speed bike with back and front brakes and a lightweight aluminum frame. It's a single speed for simplicity and style.
The seat is padded, so you don't have to worry about getting sore and the seat is adjustable to give you a perfect fit. If you need a cruising bike, well, then this is a great option and will last.
Related: Another good option for a commuter/cruising bike is the Vilano Road Bike Commuter. It's built with an aluminum frame, Shimano thumb shifters, and 21-speeds. You can only place a rear rack on the back for your valuables.
Windsor Wellington 2.0
Weight: 24 lbs / 10 kg
Specific Features: aluminum frame, lightweight, high-performance aero shape
Best Used: touring bike
Windsor is known for designing great affordable bikes, and this is no exception. It's actually the lightest road bike in its class, so, if you're looking for a bike that's easy to transport, then this one is perfect.
It has an integrated headset and a Shimano drivetrain with handlebar mounted shifters. Basically, it's fully equipped with everything you need in a road bike. It's also built with higher performance aero shape so that you get the most power and speed out of pedaling.
Windsor Wellington 2.0 comes with a comfortable saddle and highly durable wheels. You can assemble this bike on your own, however, it may be better to have this bike professionally assembled.
Related: Windsor also has some other options if you're a fan of this brand. The Windsor Clockwork Plus is made with a steel frame, so it is slightly heavier, however, it's very trendy. Another option is the Windsor Dover 2.0 which is made of lightweight aluminum frame and designed to give you upright riding posture
Motobecane Elite Trail
Weight: 30 lbs / 13 kg
Specific Features: aluminum frame, superior disc brakes, Suntour suspension fork
Best Used: multi-use
The Elite Trail bike is designed as a road bike, however, comes with trail capable tries, flat handlebars and high-rise stems. So, if you feel like venturing off the beaten path, you won't have to worry about damaging your bike. It's made with a 6061 alloy aluminum frame and lock out front suspension fork – giving you a durable and high-quality ride.
The Superior disc brakes will ensure your safety while behind the wheel. The tires are slightly wider than your typical road bike, which is what allows you to ride off-road without any hesitation. Overall, for the price, which is fair, it's a great buy, especially if you're not 100% sure you'll only be using it for the road.
Related: The Mirage S is built with a kinesis aluminum frame with a carbon fiber fork, making this bike extremely lightweight. It also comes with Weinmann lightweight wheels and a Shimano 14-speed drivetrain. If you're goal is a lightweight bike that you can easily transport, well, this is the one.
Tommaso Sterrata
Weight: 30 lbs / 15 kg
Dimensions: x-small (5"2 – 5"6) to x-large (6"2-6"5)
Specific Features: Aerodynamic Tommaso Corsa, Shimano Claris Triple Crankset
Best Used: multi-use
Tommaso designed this bike for riders who love to explore however are hindered by their bikes. Many riders want a bike that's versatile and will be able to handle a range of terrains without having to worry. Well, in answer to that, Tommaso came out with the Sterrate.
The frame of the Tommaso Sterrata bike uses geometry that allows you a smooth ride and transfers the power from the rider into the bike. If you're worried about breaking barriers, this bike is fully equipped with a Claris cassette and Claris Triple crankset.
You'll be able to power through snow, mud and rain. The wheels are also well-equipped to take on any dirt or gravel that comes its way, keeping you safe on the streets.
Related: Tommaso is a great brand, so any bike you choose from them is an exceptional option. The Tommaso Imola Compact road bike is lightweight, durable and built for speed and comfort
Roadmaster Adventure
Specific Features: 7-speed, steel frame, three-piece cranks
Best Used: casual or touring
Now, if you want a cheap bike, but will support you while riding, this is the bike. It's cheaper than a second-hand bike and comes with the essentials.
Basically, for the price, the Roadmaster Adventure Bike is a steal. It's made of a steel frame, so it is heavier than aluminum, however, if you happen to damage it, it's easier to repair. It comes with 7-speed twist shifter and derailleurs with a three-piece crank.
You'll be able to climb up hill and sail down hill smoothly. Of course, this brake also comes with front and back wheel brakes. It comes with a standard trim athletic seat, however, if you need more cushion, you can always change it. This bike is ideal for pavement and light path rides, if you're wanting to go off-road, you may need to change the tires.
Related: Now, if you're looking for another inexpensive bike, there aren't too many options out there that are made with quality. However, the Vilano Diverse is an exception. It won't break the bank and comes with 21 speeds, aluminum frame flat bar handlebars.
Raleigh Redux 1
Dimensions: small (15") to x-large (21")
Specific Features: Lightweight alloy frame, 9 speeds, Raleigh Redux Saddle
Best Used: multi-use
If you're looking for a bike that has an off-road style, however, is ridable in the city, than this is a great option. Many people aren't fans of city bikes due to their thin frame and wobbly look. However, you can still get that mountain bike look without the weight and bulk.
The frame and fork are made of lightweight aluminum, meaning that you can whip around corners quickly and sharply just like a mountain bike. You'll be easily able to gear up and down on your 9-speed, while your Tektro disc brakes are highly supportive. The Raleigh Redux 1 is slightly more expensive than a second-hand bike, however, it comes with everything you need in a touring bike.
Related: If you're a fan of the Raleigh brand, they do have a couple other bikes which are just as good, however, won't break the bank. The Raleigh Cadent 1 Urban Fitness Bike and Raleigh Talus 1 Recreational Mountain bike. The latter is not a touring bike, however, if you're not looking for specifically a touring bike, this is a good bike and fairly priced.
HaiBike Xduro Trekking Pro
Weight: 80 lbs / 36 kg
Specific Features: Aluminum frame, Bosch Intuvia LCD display, Racktime rear rack
Best Used: multi-use
This is really the mother of touring bikes. Though, yes, it is a touring bike, it's also a hybrid e-bike. So, this may cost you a decent chunk of cash, however, if you're looking for the cream of the crop, this is certainly up there. It's built with an aluminum frame, so it's extremely lightweight.
The motor can reach up to 20 mph: 25-35 miles with pedaling – certainly faster than your regular touring bike. It comes with a Bosch multi function display that allows you to control the boost modes and speed. It also features all the specialities that you wouldn't normally get in a touring bike. Features such as remote lockout brakes, Racktime rear rack for your valuables, hydraulic shifters, Trelock Taillight and Superbright headlight.
Once you take a seat on this bike, you really have no reason to get off it. In addition, comes with a limited warranty, however, it doesn't cover normal wear and tear.
Related: If you're looking for something with all the bells and whistles and quality like the HaiBike, well, you probably won't find one in a cheaper price range. However, there are other touring bikes such as the Montague Paratrooper Pro MTB which is just a good, but is half the cost. It's also a folding bike, so if you'll be doing long distance traveling, this is a good option.
Factors you need to consider
Before you even think about buying a touring bike, you need to look at some important factors that'll help you narrow down your options. Trust us, there are tons of touring bikes, however, not all of them will fulfill your needs.
Trip Duration
What are you planning to use this bike for? Okay, we understand you want to tour, but where? Are these short tours or long tours.
If you're planning on doing short tours, you can use just about any bike. However, if you're planning on longer tours, it's best you invest in a solid touring bike, especially focusing on the wheels and a comfy saddle.
Terrain
You need to look at the terrain you'll be biking on. This will greatly impact your bike and they type of bike you should invest in. If you'll be off-roading, you'll want a solid pair of wheels, suspension and extra cushion. If you'll be on paved roads, you may not have to invest the extra dollars in your wheels.
Other modes of transport
Are you going to be taking your bike on the bus? Plane? Train? If you'll be touring, you'll probably encounter one of these modes of transportation. So, keep in mind that there are some touring bikes which can add extra stress to the whole situation. You can get a foldable bike which are ideal for medium distance tours.
Comfort level
Bike touring is completely different than your typical casual bike ride. You're spending long hours attached to your saddle, so you should be directing your attention to comfort.
Touring bikes are also designed differently, allowing the rider to sit more upright. Before taking your new bike on tour, you'll need to break it in and take it for shorter rides. In addition, invest in a comfy saddle.
Features to consider
Now that you know what you should be taking into account when it comes to looking for a touring bike, it's time to look at the features of the bike itself. Not all touring bikes are made the same, so it's important that you have some idea of what you should be looking for.
Frame: Is it going to be aluminium or steel? Aluminium is lighter, however, is more expensive, while steel is heavier but cheaper. If you're going to be touring off-road, you may want to opt for steel as it has a less likely chance of cracking.
Saddle: Do not get yourself a foam or plastic saddle, it'll be torture. Instead, invest in a leather saddle. It will take a couple rides to get the leather moulded to your body, however, once that happens, it'll be like sitting on a cloud.
Suspension: If you'll be off-roading, suspension will be even more important to you. With suspension, you won't be feeling every bump and dip on the road and you'll also save your wrists. If your suspension does break down, you should know that it's not the easiest to find someone to fix it, especially if you're in undeveloped countries.
Tires: You need to pay attention to size and tread. These two factors are extremely important when finding tires that suit your needs. If you're cycling in North America, Australia, Europe or New Zealand, go for 26" tires – this is a standard tire. When it comes to tread, this will be based on the terrain you'll be cycling on. If you're off-roading, you'll need more tread.
Brakes: Like with any vehicle, you need a solid pair of brakes. If you're cycling in undeveloped countries, opt for v-brakes because they're easy to find replacement parts. You can use hydraulics but bring your own spare parts.
Water bottle holder: You'll be needing water, this is just inevitable. So, make sure that you invest in a water bottle holder. Buy a couple extra, just in case. When you'll need water, you'll need it. So, make sure that it's placed in an area that's easily reachable.
Racks: You're going to be putting your valuables on this rack, so don't cheap out. You want to make sure your rack is solid and good quality. This means you should think about a steel rack, it's heavier but can be easily fixed if cracked.
Handlebar: You're going to be spending a long time on your bike, so might as well have a comfy place to put your hands. There are butterfly bars, straight bars, drop-down bars, they're all great, it simply depends on what you prefer.
Conclusion
Now that you know what road bikes are used for, the things you should consider in a road bike and the features you need to look out for, now you can go try out these bikes. Make sure that you know what you need in a road bike and that the bike you're looking at has those features.
It's also a good idea to try one out to see if it fits to your height and if it feels comfortable to ride. So, try out the road bikes we reviewed above and let us know in the comment section below what you think!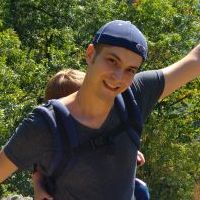 Daniel is a gear freak when it comes to hiking, climbing and camping. He went to REI Outdoor School to meet new people and learn best practices. Don't even try to argue with him about the latest backpack or ice axe, he tried most of them. Daniel's dream is to climb Mount Everest.