Cycling on the road is one of the easiest and most efficient ways to get fit. You will be able to cover vast distances quicker and fatigue does not set in as fast as with jogging, but cycling is also great for catching some fresh air after a long day's work.
The best road bike tires can make this much better for you and provide you with a much smoother riding experience and no hassles of worrying about punctures.
Tires are surprisingly, one of the cheapest upgrades you could make to you bicycle and it also enhances the durability and the amount of use you will get out of the bike.
The better the tire, the more multifunctional use you will have for the bike and the longer you will be able to ride before needing to upgrade. And with the top bike tires, you can eliminate that pest we call a puncture as well.
But before we look at the top road bike tires, you need to know exactly what to look for when you plan on purchasing these tires. Not all bike tires are the same and certain tires have more advanced features than others. We have done some research and studied them to find out what makes a road bike tire special and how to help you choose the best one for your bike.
Note: We get commissions for purchases made through links in this article
Top road bike tires this year
Panaracer RiBMo PT Tire with Wire Bead
Weight: 13.7 ounces
Tire type: Clincher
Special features: PT incorporated technology for puncture resistance, sleek threading for gravel and uneven surfaces, reasonable price and very lightweight.
If you are looking for a cheaper, but still effective racing tire, the Panacer RiBMo PT tire will be perfect for you. The tire is durable and lightweight and when used in the city on flat surfaces, you will have very few punctures to worry about.
The thread is sled and this will help with the rolling resistance and reduce the friction, thus giving you more energy and reducing the lost energy to help you go for longer. The tiers are also reasonably priced and they have an average road lifetime of up to 5000 miles, but we recommend replacing them as soon as you see the thread wearing out.
The sleek thread might not be great for the snow, but you will be able to navigate through unexpected gravel easily and without a fear of damaging the tire. The PT enhanced technology will ensure that you do not have any punctures and should you accidentally snag one, the quick release feature will make roadside repairs easy.
We recommend this tire to beginners, looking to explore road cycling and looking for an effective tire that will still provide great value.
VREDESTEIN Fortezza Tricomp Folding Tire
Weight: 8 ounces
Tire type: Clincher
Special features: Softer outer compound to improve the grip, low resistance center compound to reduce the wear on the tread, CCS curve control for more consistent cornering, Kevlar-enhanced design to reduce puncture probability, SPL protection layer will help reduce the strain.
The Vredenstein Fortezza Tricomp Folding Tire is one of the more advanced road racing tires. This tubular tire is easy to mount at the beginning and the softer outer compound does greatly increase your grip on wet and slippery surfaces.
The advanced curve control system will aid in cornering and the cornering process will be much more consistent to help you make up time if you are not good on the straights. The added grip does increase the rolling resistance and this tire might not be the best for climbing up those steep mountains.
The outer casing has also been enhanced with Kevlar technology and this will not only make the tire more durable, but it also improves the puncture resistance of the tire. Furthermore, an SPL protection layer will allow you to ride longer distances, without having to fear to much wear on the tire.
We highly recommend this tire to more advanced riders and even though it is a little more expensive, you will still be able to ride for a couple 1000 miles before looking at replacements.
Continental Gator Hardshell DuraSkin Folding Tire
Weight: 9.2 ounces
Tire type: Clincher
Special features: Ultra gatorskin for perfect balance, bead to bead protection on hardshell for more durability, extra-wide ply X break tread strip for more mileage, extremely durable hard shell casing for puncture resistance.
The Continental Gator Hardshell Duraskin Folding Tire is one of the heavier, but more durable tires on the market. This clincher tire does allow quick release and even though the hard shell has been reinforced with an extra-wide ply X break tread to reduce the possibility of punctures, you should be able to quickly fix them road side with a puncture kit.
The tire has also been improved with ultra gatorskin and this will improve the balance on the bike, thus giving you better opportunities for perfect cornering and to have a more control over navigating through those unsuspected gravel surfaces.
The tire is easy to mount and dismount and can even be folded to give you more multifunctional use. With all of these enhancements, the tire is still pretty lightweight and this should help reduce the rolling resistance. The only downside presented by the hardshell is the grip and this could wear faster compared to softer outer casings.
Overall, this tire is durable and you should be able to get a lot of miles on them before a replacement is needed, thus giving you great value from this affordable tire.
Vittoria Rubino Pro III Fold Tire
Weight: 16 ounces
Tire type: Clincher
Special features: 150 TPI nylon casing for durability, long life tread compound, PBR puncture protection, Kevlar-enhanced thread to improve durability, Prism Vector tread for more grip and better cornering.
If you are looking for a cheap tire that will be great for starting your cycling career, the Vittoria Rubino Pro III Fold Tire should be perfect for you. The tire is extremely light and this will help reduce the rolling resistance to give you a smoother ride with less friction to keep you back. The tire also features a durable 150TPI nylon casing to help protect the inner tube and you can be sure that sharp object will not get to the tube.
The tire also features PBR puncture protection, which consists of an added layer between the tube and the casing, thus giving you the ability to take a shortcut on the grass in the city and ensuring that there will not be sidewalk friction in the bike lane.
For more grip and better cornering, the Prism Vector tread is great and should ensure that you no slips are present. You will be able to ride through those wet puddles on the sidewalk with no hassles and you cornering ability will also become much more consistent at higher speeds.
Michelin Lithion 2 Road Tire
Weight: 13 ounces
Tire type: Clincher
Special features: Foldable bead to bead design, anti-puncture reinforcement under the tread, added rim protection for those close sidewalk encounters on the beads, HPRS patented technology for more flexibility, added skinwall coats around rubber for more durability.
Michelin has been known worldwide for the quality of their tires and with the Lithion 2 Road Tire, it is no different. The tire incorporates patented Michelin HPRS technology to allow for more flexibility while riding. This means that cornering should be easier and more consistent at top speeds, while the added rim protection will keep the tire and tube protected from those close sidewalk encounters.
The added skinwall to the rubber is great for improving durability and traction, but it also increases the rolling resistance, thus not making the tire perfect for climbing. The heavy weight might also discourage avid climbers.
Furthermore, the tire has been fitted with advanced anti-puncture technology to allow you more freedom of riding in unknown locations, should a puncture occur, the quick release will make it easy to repair the puncture roadside.
With this tire, you will be able to maintain better speeds and also improve the overall grip you have. We recommend this to flat road riders and beginners as it is a highly reputable brand.
Continental GatorSkin DuraSkin Tire
Weight: 12.8 ounces
Tire type: Clincher
Special features: New and unique reptilian design, patented Poly X Breaker technology for puncture resistance, durable and longer lasting tread, added sidewall protection.
Much like the hardshell version of the tire, the Continental Gatorskin Duraskin Tire has been fitted with some of the most advanced roadside protection technology. On the side of the tire, you will have an added layer of protection for those closer sidewalk moments and this will ensure that the tube and rim cannot cause a rupture in the tube.
The patented Poly X Breaker technology makes the tire resistant to common sharp objects found on the road and you will be able to go stress-free when forgetting the puncture kit, but punctures can also be quickly fixed roadside with the quick release trademark of the clincher tire.
Furthermore, you will have a new and advanced reptilian design, which will eat up those miles and the softer shell also reduces the friction and rolling resistance, thus making the tire great for climbers.
Bell Road Bike Tire with KEVLAR
Weight: 24 ounces
Tire type: Clincher
Special features: Advanced tread pattern for more grip, inverted tread for sidewalk and pavement protection, Kevlar-enhanced to reduce probability of punctures, carbon steel bead for more durability and easy folding.
The Bell Road Tire should be one of the first you look at when you consider a replacement tire. The tread has much more width compared to most other tires and this will give you more durability and allow you to use the tire for a more prolonged period of time.
The tire has also been enhanced with Kevlar to help reduce the risk of punctures, but this does add some substantial weight to the tire and will increase the rolling resistance, thus making this tire not good for climbers, but it will still be effective if you reach a climb.
Furthermore, the tire has an inverted grip and this adds more protection for accidentally scathing against pavements and sidewalks and the carbon steel beads increase the overall durability of the tire.
We highly recommend this tire for multifunctional use and you will notice that gravel will not even pose a threat to the tire or the grip.
Kenda Tires Kwest Commuter/Urban/Hybrid Bicycle Tires
Weight: 18.1 ounces
Tire type: Clincher
Special features: Hybrid design for multifunctional use, smoother rounded tread for more speed and less friction, available in multiple colors, large water dispensing grooves, tread pattern will allow more grip and better braking.
The Kenda Tires Kwest has been designed for multifunctional use and this hybrid tire will be great for riding indoors. Even though it is a little heavier than most competing brands, it still offers a smoother tread to give you more speed and reduce friction, meaning less energy will be wasted.
The advanced tread pattern also gives you better grip and this will allow you to corner at higher speeds and improve your breaking ability when you need to stop quickly. The lower rolling resistance makes this tire great for climbing, but it does lack some puncture resistance and you might need to carry along a puncture kit.
Furthermore, the tire is available in multiple colors and styles to match your bike and we definitely recommend this bike for people riding indoors on the circuit and on the road outdoors as they offer great versatility.
Key features to Look for
First, of all, you should let the path and riding style you choose dictate which set of tires you need. Tires with the top of the line grip might not be perfect for muddy surfaces, but they will work perfectly on wet slippery surfaces; lighter tires are great for speed, but they might take a lot of damage on gravel. Therefore, you need to identify the route and the use you will have for the tire before purchasing.
Weight – In the sport of cycling and especially road cycling, people love to use the term aerodynamic and this is important when it comes to your tire as well. It will be counterintuitive to strip the bike of unnecessary weight and then invest in heavy tires.
Grip – The grips of the tires are really important and they could make a huge difference on the road. Depending on your location and the general roads around you, you will need to determine how much needs to be invested in the grip. In rainy conditions, the grip is extremely important.
Durability – If we look at durability, then we see that value is the name of the game. It is imperative to have durable tires for the road as they will save you a few extra buck and the wear will be less on them if you like riding longer distances or at higher speeds.
Puncture proof – A puncture can be a real pest and it will halt your riding progress immediately. With technology advancing, there are many ways to get rid of punctures, but the top rated road bike tires are durable enough to not even let a puncture get through.
Rolling resistance – The rolling resistance refers to the energy lost while riding the bike and you will need to look for a tire that reduces this as much as possible. The strength of the tire also plays a huge role in countering this and thus it will also help you gain much better distances with the least amount of energy expended.
Tire type
There are currently three types of tires to choose from and all of them vary in price, but they also have an impact on the weight as well. Finding the perfect tire type for your bike can also make a huge difference, so let's look at these three tire types.
Clincher tires
The clincher tire is one of the most common tires found on cheaper bikes. The tire is made with an outer rubber casing and an inner tube. These tires are great for replacing a flat tire on the road and they can simply be released and patched with the right puncture equipment.
Tubular tires
Used by more professional riders, the tubular tire features a tube which has been sewn into the rubber casing to prevent punctures and also creates more durability. These tires are also lighter, but roadside repairs can be harder.
Tubeless tires
These tires are preferred by mountain bikers and they are also some of the most expensive types. With no inner tube, you can ride with a lower pressured tire and this will reduce the risk of flats as well. The tubeless tire also creates less rolling resistance as the lack of an inner tube will reduce the friction caused by the road or gravel.
By following this guideline, you should be able to choose your tire much more efficiently and there will not be anywasted money. The perfect tire with all of these features has not been invented yet, but you will probably be able to get three or four of these features at a reasonable price to ensure that you have a better and smoother cycling experience.
We would also like to mention that you will need to replace your tire from time to time, though there is no specific time to do this; you will need to look for the wear on the grip of the tire. A grip-less tire is extremely dangerous to ride with and thus it can really put your life in danger.
Final Thoughts
We would like to thank you for reading this article and we hope that you now have a better idea of how the top-rated road bike tires work.
We would like to encourage you to tell us more about your cycling experience with these tires, or any other tire you may have tried, and also the amount of mileage you were able to get with them.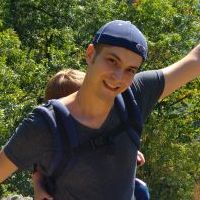 Daniel is a gear freak when it comes to hiking, climbing and camping. He went to REI Outdoor School to meet new people and learn best practices. Don't even try to argue with him about the latest backpack or ice axe, he tried most of them. Daniel's dream is to climb Mount Everest.