Are you looking for a new bike model but you are unsure which one is the right one for you? Do you need a bike for work or school because you have given up on public transportation?
If that is the case, then a city bicycle is the best option for you. There are numerous types of bikes that are meant for everyday riding through the city and in this article we are going to take a look at the best city bikes.
Note: We get commissions for purchases made through links in this article
Top 8 Best City Bikes
Here are 8 really great city bikes of great quality. You will be able to choose at least one model among them that can suit your needs and preference.
Vilano Hybrid Bike 700c Retro City Commuter
Dimensions: 8 x 29 x 52 inches; 35 pounds
Best use: Riding to school or work; urban areas
Design features: It contains 7 Speed Twist Grip Shifters; 700c Wheels; linear pull brakes for great stopping power; chrome fenders and rear spring loaded rack; free pedals and locking kickstand.
Check out the Vilano Hybrid Bike 700c Retro City Commuter! If you need a bicycle for every day commuting, city riding, school or work – then this is it. The whole bike resembles the retro bikes and it is very stylish. You get a matching saddle and grips. A rear rack can hold goods while the front and rear fenders have the splash guards. In that way you won't get mud on your clothes. You are also able to put water bottles on the steel frame.
Critical Cycles Beaumont-7 Seven Speed Bike
Dimensions: 50 cm (S), 54 cm (M), 58 cm (L); 48 pounds
Best use: Riding to school or work; urban areas
Design features: A hand-built classic diamond steel frame design with an upright riding position; 7-speed drivetrain and RevoShift grip shifters; front and rear alloy brakes.
The Critical Cycles Beaumont-7 Seven Speed Bike is an amazing city bike for men. It contains 7 speeds that you can adjust to your liking. The retro-inspired design and accessories make this bike even more stylish. There is a charming bell and a sturdy steel rack that you can use for carrying goods. Your daily commune will definitely be easier because you will be able to enjoy a soft saddle. There is nothing better than enjoying the experience of pedaling.
Kent Retro City Bike
Dimensions: 54 x 30 x 8 inches; 40 pounds
Best use: Riding to school or work; urban areas
Design features: Shimano Nexus 3 speed drive train; 700c x 38 wheels and tires; front and rear fenders; quick release seat post clamp.
This Kent Retro City Bike is absolutely breathtaking! The aluminum frame contains golden wheels that add to its overall stylish look. The bike also features 3 speed drive train and 700c x 38 wheels and tires. It can also be found in a version for women with a slightly different frame. This is a great choice for anyone who commutes on a daily basis but would also likes a bike of great quality and style.
sixthreezero Explore Your Range Bicycle
Dimensions: 8 x 30.75 x 55 inches; 40 pounds
Best use: Riding to school or work; urban areas
Design features: The rear rack and rear wheel are connected; front wheel; handlebar; saddle; pedals; reflectors; instruction manual.
Take a look at the sixthreezero Explore Your Range Bicycle! The hybrid frame is durable enough to handle the city streets and you will love it! Additionally, the aluminum construction makes it lightweight so you will enjoy pedaling without problems. The saddle is made of synthetic leather and it matches the grips. This bike also features the front and rear handbrakes and a twist shifter for quick gear changes. Just imagine riding it through city streets and avenues and you will fall in love with the whole model immediately.
Fortified Theft-Resistant City Bike
Dimensions: N/A
Best use: Riding to school or work; urban areas
Design features: This bike has custom security bolts; puncture-resistant tires; rust-resistant lightweight aluminum frame + chain; 8 speeds.
Are you in need of a smooth and great city bike that you can ride throughout the whole city? If the answer is yes, then check out thе Fortified Theft-Resistant City Bike. It is durable, fast and reliable. This bike is for both men and women and what makes it amazing is the puncture resistant tires and custom security bolts that prevent theft.
This is great if you need to leave the bike alone in the public for long periods of time. The bike is made of aluminum that is rust resistant and you also get 8 speeds to choose from.
Gama Bikes Hybrid Urban Road Bicycle
Dimensions: 7.8 x 30 x 51.2 inches; 42 pounds
Best use: Riding to school or work; urban areas
Design features: Made of steel; 26 inches wheel; classic saddle, comfortable grips; rear-rack; front and rear fenders; vintage bell, and retro chain guard.
Thе Gama Bikes Hybrid Urban Road Bicycle is meant for riders from 5′ 3″ till 6''. The matte black steel frame makes it look rather retro and stylish. If you need a bike that is balanced, fats, comfortable and durable, then this is it. This is a men's bike that is a perfect choice for commuting on a daily basis, be it for work, school or just hobby.
It features all of the needed accessories such as a rear back, bell and fenders. Choosing this bike will certainly make your life easier.
Retrospec Mars Hybrid City Bike
Dimensions: 50 x 54 x 58 cm;
Best use: Riding to school or work; urban areas
Design features: UrbanComfort diamond frame; comfortable upright riding position; Kenda commuter tires in gum wall; single-speed with a free wheel; three-speed with sturmey archer internal hub; seven-speed with Shimano Altus drivetrain.
Looking with a great, vintage-inspired city bike? In that case look no more because Retrospec Mars Hybrid City Bike might just be the one for you. This amazing bicycle is a real gem – it has a top-notch frame that is durable and able to withstand any weather.
It features a mid-century bell, matching fenders, a chrome headlight, and a seven speed shifter that you can adjust according to your needs. You do not need to worry about traffic jams or public transportation because this bike will take you anywhere you need to be!
Columbia Hampton Retro City Bike
Dimensions: 7.87 x 31.1 x 59.06 inches; 35 pounds
Best use: Riding to school or work; urban areas
Design features: Embossed saddle and hand grips; made of steel and; rear cargo rack, front/rear fenders and a kickstand; back and front alloy V-brakes (direct-pull rim brakes) and a Shimano 7 speed gear shifter.
Let's take a look at thе Columbia Hampton Retro City Bike. It has everything you need – a sleek, curved design, comfortable seat, V-brakes, wide tires, rear cargo rack and many more. It is made of high-quality steel that will last for a long time. You will ride with ease because this comfortable bicycle is simply made to withstand traffic jams and city streets. Whether you need to go to work, school or just drive around the town – this model is perfect for it.
What is Exactly a City Bike?
A city bike, also called a roadster, is a bicycle that is designed for frequent rides though the urban areas. It is one of the most used types of bikes around the world because it is built in order to withstand different weather conditions and moderately paced peddling.
This bike type is meant to be comfortable and durable because it focuses more on practicality and comfort than speed. It is not made to be ridden in rough terrain or long distances but to get you safely to your work or school. It has been proved that riding a bike is healthier and it has a positive impact on your mental health as well.
Features of City Bikes
When it comes to the most typical features of city bikes, they are:
The gear hub
The gear hub, is the important gear system that enables you to ride the bike more easily. Most of the city bikes have the 7-speed gear-hubs that do not need lots of maintenance. Usually there is a fully enclosed chain case in it that is heavier and difficult to replace.
However, this gear is perfect for urban environment because it does not demand efficiency but practicability and comfort. If a hug gear gets damaged, it is usually better to just replace it instead of repairing it.
Handlebars
The swept-back handlebars are angled towards your body so you can ride in an upright position. It is similar to walking and it is the most comfortable experience during the pedaling. In this way you can easily watch the traffic around you and avoid any accidents.
Additionally, this type of handlebars allows you to hang various items such as bags to them. Even though this may reduce your steering control, you won't fall down because of the bike's stable geometry.
Bike's geometry
Stable geometry is a great feature of city bikes and also a very important one for urban environment. It consists of a curved fork and angled vertical tubing that enables you to peddle with one hand.
Dynamo hub
The hub dynamo, automatic lights and magnetic lights are other common features of city bikes. A hub dynamo is a type of electrical generator that can be built into a bike in order to create lights.
That means that you can build in a lighting system that can be easily switched if it is based on a darkness plus motion detection. This system can be also powered by electromagnetic induction. Having lights in the city traffic is a must.
Suspension
The front suspension with built-in headlight is placed on the fork, which holds the front wheel. The role of this suspension fork is to prevent theft and vandalism plus protect the wiring.
Wheel lock
O-lock is a type of bike lock that also prevents any type of theft and vandalism. You use it by putting it on the back wheel and securing it to the frame. That is why it is also called the wheel lock.
However, you should keep in mind that this type of lock, like any other, provides only the minimal level of security, but it is still better than nothing. As long as you have the O-lock key, you can prove that you are the owner of that bike.
Skirt guard and Fenders
Also known as a coat guard, is a feature that allows riders to wear any type of normal clothes, including skirts without them getting into the back brake or spokes. It is a large plate that covers the top of the rear wheel including the full chain guard.
Full fenders with mudguard flaps are made of aluminum or plastic and added to the bottom of the back fender. Their role is to prevent any mud or dirt splashing up to the rider.
Brakes
Enclosed drum brakes, also called the rear coaster brakes, can usually be found in European city bike models. They are the old school way of stopping the bike, all you need to do is paddle backwards. They are also recommended in wet weather because they can provide more reliability than rim brakes.
Luggage carrier
Luggage carrier is used for carrying a passenger or goods on the back rack. If it is a person, it is recommended to sit in a side-saddled way.
Kickstand
Most of the models have a kickstand, which can be dual or adjustable. This is a device that allows you to leave a bike in an upright position without falling down.
Tires and wheels
Tires and wheels of city bikes are designed to withstand punctures and to be able to carry two persons. They are supposed to be durable, sturdy and of medium speed. The wheels usually have the reflectors so you can be seen by cars at night.
Other features
Other features include platform pedals, a comfortable saddle, front and rear bicycle reflectors, basket, child seat, and a windshield.
Why Should You Choose a City Bike?
If you are a newbie when it comes to purchasing bikes, then it might be a bit difficult to choose your first bike. If you are wondering why a city bike would be a perfect choice for you, then let's check out the advantages:
A city bike is perfect for urban environment because it is practical and durable; the emphasis is on durability, not speed;
If you need a bike for school or work then a city bike might prove to be the most affordable and efficient;
There is a huge variety of styles and designs you can choose from;
There are also numerous features that can make your pedaling easier;
A city bike can last for a long time without breaking down.
It is healthier to ride a bike and it is environmentally healthy.
Traditional vs. Contemporary design
City bikes can be divided into two groups – traditional and contemporary. The first represents the European-inspired bikes that have frames of low-carbon high-tensile steel and either a single-speed or 3-speed internally geared hub.
The latter can be found almost everywhere but they are famous in Amsterdam and Copenhagen. The material they are made of is aluminum alloy or chromoly steel frame which are a bit more sturdy. These bikes usually contain child seats, adjustable kickstands, and magnetic lights. They differ in design but are both efficient and practical for peddling.
Final Thoughts
To sum up, we have covered almost everything you need to know regarding city bicycles. Now you should be familiar with their most important features and how you can benefit from riding one. A city bike is designed to be durable, comfortable and practical so you can enjoy the experience of peddling through the city streets.
Riding a bike is healthy and also environmentally-friendly, so make sure to pick the one that suits you the most. Before you finally decide on purchasing a model, make sure to think carefully about how you will ride it and how much.
You can also choose different accessories and features such as front and rear bicycle reflectors, basket, child seat and many more.
The price depends on whether the bike is new, custom-made or second-hand. However, keep in mind that the more complicated the bike is (the more accessories you plan to get), the more expensive it will be.
Thanks for reading and if you have any questions, feel free to ask them in the comment section below.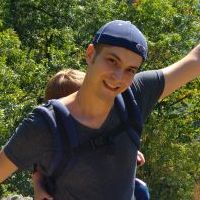 Daniel is a gear freak when it comes to hiking, climbing and camping. He went to REI Outdoor School to meet new people and learn best practices. Don't even try to argue with him about the latest backpack or ice axe, he tried most of them. Daniel's dream is to climb Mount Everest.