When all the snow melts, the weather warms, and the ground starts to dry out, the world seems to come out of hibernation. The birds sing a little louder, the Sun seems a little brighter, and life just gets a little bit better. Going outdoors seems to be a treat again instead of a cruel fact of life.
One of the many great things to do is to go biking across the country side. There are many different styles, which can make the choice that much more difficult. However, when you are looking for the best bikes for women, there are also many things to consider.
Note: We get commissions for purchases made through links in this article
To Bikes for Women: Reviews
So, now that you know exactly what to look for and have some background information on the making of bikes, it's time to review some that come highly recommended. They are of both high quality and comfort.
Vilano C1 Women's Comfort Road Bike
Weight: 41lbs
Dimensions: Multiple sizes
Specific features: Upright rider position; 21 gears; Trigger shifters; Steel frame; Front suspension; Comfort seat
Best use: Can be used as a commuter, trail bike, or just casually riding around town.
The Vilano C1 Women's Comfort Road Bike is not only comfortable, it's great for many different things. With its 21 gears, the C1 is great from everything from a casual everyday bike, to a commuter to and from work.
Riders of this bike are placed in a very upright position, which not only makes it more comfortable, but also makes them more visible to motorists on the road. Along with the upright posture, the steel frame and front suspension makes for a very smooth ride.
The C1 features trigger shifters that allow it to reach all of its 21 gears and a wide range of speeds.
Related: The Women's Classic Urban Commuter Single Speed Bike is a solid bike for cruising around the city. Also a very comfortable ride, the Classic Urban Commuter brings back the style of yesteryear. It's steel frame and relaxed positioning allow its rider both comfort and style all in a retro setting. It's lack of gears and its coaster brakes allow for a very clean and simple look.
26″ Roadmaster Granite Peak Women's Bike
Weight: 38.6lbs
Dimensions: 53 inches by 32 inches by 8 inches
Special features: Affordable; Easily assembled; Twist gear shifters, Smooth ride; Steel alloy frame; Multi-coloured
Best use: Best used for beginners at mountain biking.
The Roadmaster Granite Peak Women's Bike (the 26" refers to the wheel size) is a solid ride for any beginner to the sport of mountain biking. This bike is also affordable enough that it can be purchased by someone who isn't quite sure if they will like mountain biking.
Not only will the purchase not break the bank, but it is also a good bike for beginners to get used to mountain biking and decide if they would like to continue along with the sport.
Its twist shifters allow beginners to easily change between the Granite Peak's 18 gears for different terrain terrain they might be biking on, and allows the rider to get used to having many gears at their disposal. The steel alloy frame not only gives a very smooth ride, but also makes for a very strong bike.
Related: The 26" Dynacraft Alpine Eagle Women's Mountain Bike is similar to the Granite Peak bike in price, size, and make. It does, however, have 21 gears instead of only 18. Again, this is a great beginners bike, however many consumers found the seat to be very uncomfortable and often had to be switched out.
Schwinn Discover Women's Hybrid Bike
Weight: 40.5lbs
Dimensions: Overall Height – Top to Bottom: 43''; Overall Width – Side to Side: 25.5''; Overall Depth – Front to Back: 70"
Special features: Made for comfort; Rear gear carrier; Front suspension; Lifetime warranty; 21 speed twist gear shifters
Best use: Best used on city roads.
The Schwinn Discover Women's Hybrid Bike is made for cruising the city streets in both style and comfort. With its rear gear carrier grocery shopping, commuting, or anything else you can think of doing becomes a breeze.
This affordable road bike has a padded seat to ensure even more comfort, and its modern aluminum frame and front suspension work together to offer an incredibly smooth ride. With Schwinn's lifetime warranty, getting this bike is a no-brainer.
Related: Staying with the reliability of Schwinn, the Perla 7 Speed Cruiser is not only comparable in price to the Discover, but it also has many of the same features. Reminiscent of the bikes of old, the Perla is a great bike for casual exploring, and comfortable too!
At only 7 speeds and no front suspension, it is a slower bike than the Discover, but it still has all of the comfort, Lifetime Warranty, and the rear gear carrier. Ride in style with the Perla Cruiser!
sixthreezero 26-Inch Beach Cruiser Bicycle
Weight: 38lbs
Dimensions: 45 x 28 x 69 inches
Special features: Comfortable seat and handle grips; Steel Frame; Multiple speeds; Accommodates multiple rider heights
Best use: Best used on hard and packed trails/roads
The sixthreezero Women's 26-Inch Beach Cruiser Bikes are offered with so many colours and gears, no matter where you plan on cruising there will be a bike to match your style. Offered in one-, three-, and seven-speed models, you can choose a bike for casual slow cruising to a quick commuter bike and everything in between.
With their steel frames and comfortable seat and handle grips, the Beach Cruiser bikes offer a smooth and comfortable ride anywhere you're going. If a multiple speed bike is what you choose, the gear shifters are twist style and uncomplicated.
Everything about these bikes are smooth and easy to use, and can accommodate a wide range of rider heights. They truly are a great all around bike.
Related: Also manufactured by sixthreezero, the Around the Block Women's Cruiser is a one-speed dream. This casual cruiser features many of the same features as the Beach Cruiser, and is cost effective to boot! Also available in many fun colours and with it's stylish and sleek frame, you're sure to turns heads where-ever you go.
Diamondback Clarity 2 Women's Hybrid Bike
Weight: 34.55lbs
Dimensions: Multiple Sizes
Specific Features: Upright ride; Modern aluminum frame; 24 gears; Gel padded seats; Uncomplicated twist gear shifters
Best use: Best used on city streets.
The 2014 Diamondback Clarity 2 Women's Hybrid Bike is not only stylish, but with it's 24 gears, it can be used as anything from a recreational bike to a high speed commuter bike. Since the gears are simple twist shifters on the handlebars, they are very easy to use.
Its design places the rider in an upright position, which is not only easier on the back, but it also increases visibility. This is a huge deal if you are planning on using it to commute to work on a busy street. The Clarity 2's gel padded seat and modern aluminum build also adds to its overall comfort, and greatly increase the joy of riding this bike.
It is also available in multiple sizes, so you can get a more customized and personal fit.
Related: The 2016 version of the Clarity 2 is the new and improved version! With many of the same features as the 2014 model, the 2016 model has a new and improved look, and with the added disc brakes stopping has never been easier. It has attachment sites for a rear carrier device, as well as a basket. It's easy to turn this cruiser into a commuter.
26″ NEXT Avalon Women's Bike
Weight: 40lbs
Dimensions: 65.00 x 24.50 x 40.00 Inches
Specific features: Front and rear suspension; Steel frame; Seven speeds; Quick release seat clamps
Best use: Best used on city streets.
The NEXT Avalon Women's Bike is not only built for overall comfort, but is also incredibly functional. With its quick release seat clamps, the seat can be adjusted for maximum comfort. The Avalon's upright rider position allows for a more comfortable ride, and the padded adjustable seats are an added bonus.
The steel frame and front and rear suspension also go towards a smooth and comfortable ride. It is a cost effective choice for the average person who wants a leisurely bike.
Related: The Women's Hybrid Spinfit Bike is not only cost effective, but is also a solid and reliable bike. With it's 21 gears, the Spinfit is great for not only a recreational rider, but also for an everyday commuter. It's lightweight aluminum frame and extra padded seat make for a comfortable and smooth ride.
Schwinn Coronado Women's Comfort Bike
Weight: 40lbs
Dimensions: 9 x 35 x 60 inches
Specific features: Memory foam seat; 21 gears; Easy to use grip shifting; Front suspension; Large shock absorbent tires
Best use: Best used on trails.
Almost everything about Schwinn Coronado Women's Comfort Bike is built for comfort and ease. From its memory foam seat to its front suspension and large tires, the Coronado is great for a recreational rider hitting the trails.
The Coronado, with its 21 gears, has a wide range of speed, and the grip shifters make it easy to change between all of them. It also features large tires, which are extra shock absorbent, adding to the overall comfort of the bike.
Related: Made by the same reliable company, the Schwinn Streamliner Comfort Bike – 2015 – Performance Exclusive embodies many of the same features as the Coronado. Also built for comfort, this bike is also great for beginners and recreational riders alike.
Although it only has seven gears to choose from, the Streamliner is a very hardy bike that is great for hitting the trails.
Diamondback Serene Women's Comfort Bike
Weight: 40.8lbs
Dimensions: Multiple sizes available
Specific features: Specially designed frame for comfort; Comfort foam seat; Aluminum frame; Seven speed twist shifters; Front suspension
Best use: Best used on both paved and unpaved trails.
Built specifically for the rider to go anywhere in comfort, the Diamondback Serene Women's Comfort Bike has a specially designed frame to do just that. In addition to this, it features a comfort foam seat with dual springs, and front suspension. With seven gears to choose from, it's not the fastest bike out there, but it's easy to shift between them with the handy grip shifters.
So, when you don't have anywhere to go in a hurry but want to arrive in style, the Diamondback Serene just may be the bike for you.
Related: The 2016 Wildwood Classic is also made specifically with the rider's comfort in mind. It features the same type of wheels, aluminum frame, and twist shifters. The front suspension, and the suspension mechanism on the seat, also goes the extra mile in ensuring its rider arrives at their destination in both style and comfort.
2016 Diamondback Serene Comfort Bike
Weight: 41.89lbs
Dimensions: Multiple sizes
Specific features: Suspension and comfort foam seat; 21 gears; Front suspension; Specialized frame for comfort
Best use: Best used on both paved and unpaved trails.
The 2016 version of the Diamondback Serene Comfort Bike not only has the amazing qualities of its predecessor, but it also has some additional features that make it that much better. Now with its 21 gears, it has a greater speed range. This makes it a great commuter, as well as a recreational bike.
It also features a suspension system in its seat, similar to that on its front wheel system. The seat not only has the increased suspension, but it also has the previous model's comfort foam. Some things, however, have not changed. The specialized aluminum frame is the same as it has always been. Why fix something amazing that isn't broken?
Related: Made by the notable company sixthreezero, the Ride in the Park Women's 7-Speed City Bicycle is very similar in features. With a classic look to it, the Ride in the Park is made for comfort and reliability. With its seven gears it is not only comfortable, but also has many functional speeds. It also has both a rear carrier on it, and an attachment site for a basket.
Schwinn Voyageur Women's Comfort Bike
Weight: 44lbs
Dimensions: Multiple sizes
Specific features: Suspension seat; Aluminum frame; Easy step-through frame design; 21 gears; Dual density seat
Best use: Best used on both paved and unpaved trails.
Another example of a great commuter is the magnificent Schwinn Voyageur Women's Comfort Bike. The dual density seat, designed for comfort, along with its suspension gives the rider a smooth ride. The specially designed frame makes it easy to get on and off the bike, which also positions the rider very upright in a natural sitting position.
The Voyageur's 21 gears allows for a very wide range of speed, and this makes it great for anything from a recreational ride to a daily commuter.
Related: Another amazing Schwinn, the Women's Suburban Bike is great for everything from a casual weekend ride, to an everyday commuter. It has the same type of frame design as the Voyageur, getting on and off is a breeze. It also features front suspension, which makes the ride that much better.
The Suburban's seven gears also give a wide range of speeds, which, much like the Voyageur, give it a wide range of functionality.
Factors to consider when selecting a bike
In choosing a bike, there are a lot of factors to consider. The following are just some of the considerations when buying a new bike for your next trip.
Comfort or Function?
The best bike in the world can be deemed completely useless if it is so uncomfortable that you don't enjoy riding it. The bike will sit in your garage gathering dust and cobwebs. So, considering the comfort of a bike is a key component. For this reason, the best women's comfort bikes will also be considered in this article.
Comfort can be different for different people. Some people prefer larger, more cushioned seats, while some prefer smaller and harder seats. Another factor affecting comfort is buying a woman's bike versus a man's bike.
In bikes for women, everything is typically spaced 1-3 inches smaller than a corresponding man's bike. These have been found to fit the proportions of a woman's body much better. In short, comfort should not have to be sacrificed for function.
Your Budget
How much money do you have to spend on this bike? Depending on the type, brand, quality, etc. bike prices can range greatly, from as low as one hundred dollars to hundreds of thousands of dollars. Obviously, the more specialized a bike, the more it will cost. Some highly specialized bike stores even offer financing!
So, if you only have a small budget to work with, either consider a very basic new bike, or seeing if you can find something more used. Also, if you buy a bike off-season (i.e. in the Fall) many stores are selling off their stock to make room for the next years models or other in-season sporting equipment.
Whatever your budget, stick to it, as there are many upgrades that can be purchased later on.
Choose the one that suits your Lifestyle
If all you have is a small car and you would like to go far away to bike the trails, and no real way to attach a bike rack to it, you will not get very far. In this case, a folding bike might be your style. Going through the mountains or over rough terrain? A mountain bike is probably your best bet.
If you're planning on biking to work across the city through rain and snow? A Fat Bike is probably for the best. The point is, what you plan on doing with this bike should be a major influence on what you purchase. Just because one bike is really expensive and pretty, it doesn't mean that it will work for your lifestyle.
When in doubt, ask a salesperson in the store. In most bike shops they are a wealth of knowledge.
Features to Consider
As previously mentioned, there are a lot of features to consider. This is true even within certain types of bikes.
Gears
If biking through a flat area a lot of low gears (used for climbing hills) won't be needed. Inversely, if you are planning on biking through mountains or foot hills, low gears become an asset.
Wheel Size
With the different types of bikes wheel sizes are pretty standard, and only really need to be considered if you are shorter or taller than average.
Suspension
Full Suspension: This type of suspension is found exclusively in mountain bikes, as they act as shock absorbers. Not only does this make a more comfortable ride, but it also makes things a lot more enjoyable.
Front Suspension: Front suspension is common in both mountain and hybrid bikes. Having the same benefits as bikes with full suspension, bikes with only front suspension are generally cheaper and require less maintenance.
No Suspension: Road bikes, hybrid bikes, and some mountain bikes can all have no suspension. As these types of bikes tend to be made for speed and mostly ridden on even pavement, suspension systems only add weight. With the mountain bikes, they are usually cheaper and are commonly used by amateur or recreational cyclists.
Brake Types
Rim Brakes: The most common and cheapest brakes, rim brakes have two pads that grip the wheel hub to slow the bike. They are usually on both the front and back tires.
Disc Brakes: These brakes are commonly found on mountain brakes when stopping is imperative. They are made of brake pads that grip onto a brake rotor that is mounted on the wheel hub. There are hydraulic disc brakes, which self-adjust for brake wear, and mechanical disc brakes that need to be manually adjusted. As they are more complex, hydraulic disc brakes are more costly to purchase as well as service.
Coaster Brakes: These are the brakes that most learn to bike with, as they embody the simple "peddle backwards" method to stop. The brake mechanism on these bikes are located in the back of the bike, and are activated when the cyclist peddles backwards. They are also found in BMX and some cruiser bikes.
Drum Brakes: Typically found in cruiser bikes, drum brakes, which are integrated into the wheel hubs, are activated by levers on the handle bars.
Frame Materials
Aluminum: When purchasing a cheaper bike from a department store, it will more than likely be made of aluminum. This makes light and affordable bikes, but do not provide the smoothest ride.
Steel: Heavier and more expensive than aluminum, steel has more give, resulting in a smoother ride.
Carbon Fibre: Bikes made of carbon fibre are both lighter than aluminum and stronger than steel, making them much more expensive. Some bikes have certain parts that are made of carbon fibre to make the bike a little more cost effective, while still having the benefits of the carbon fibre.
Handlebar Shape
Drop Bar: Common on road bikes, these handlebars allow for many different hand positions, and are both light-weight and aerodynamic. However, they also require the cyclist to sit in a hunched position, which increases the overall aerodynamic goals of these bikes.
Flat Bar: This type of handlebar is commonly found on hybrid, mountain, and road bikes. While heavier than the drop bar, the position they sit at allows for the cyclist to sit in a more upright and relaxed position.
Riser Bar: Similar to the flat bar, however the riser bar rises slightly up and towards the rider. This allows the rider to sit up even further, which enables them to see and steer better when going through rough terrain.
Moustache Bar: A cross between the riser and drop bar, the moustache bar has a similar shape as the drop bar, only not as deep. This allows for the rider to still sit up, while giving them lots of options of hand placement. They are found on road and hybrid bikes.
BMX Bar: Found only on BMX type bikes, these are flat bars that are made to withstand the use and abuse of tricks.
Good Luck Out There!
So, now when you go to choose a bike, you will not only be well informed about what to look for, you will also have a solid idea and list of high quality bikes for every possible occasion. Always remember to stay safe though, because the best bike in the world can't help you with that.
Do you have any experience, good or bad, with any of these bikes? Know any tips or tricks when it comes to choosing a bike? Leave your comments below and let all your fellow cyclists know about them!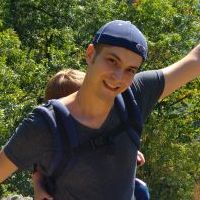 Daniel is a gear freak when it comes to hiking, climbing and camping. He went to REI Outdoor School to meet new people and learn best practices. Don't even try to argue with him about the latest backpack or ice axe, he tried most of them. Daniel's dream is to climb Mount Everest.