Sometimes, you may find yourself pulled off the road for the night or wanting to escape the confines of designated campsites. It's during these times that you need to be prepared for dry camping.
There are things that you should always consider and have in mind both for your safety and to ensure that you're not breaking any laws. We're going to go through all of these in today's article about dry camping, including tips & tricks and everything you should know.
What is Dry Camping?
Dry camping is the art of camping without the comforts of water, septic tanks, and electricity.
It involves roughing it in a parked car, van, truck, RV, or tent, completely disconnected from modern amenities.
Whether you're an outdoors enthusiast nervous about camping without conveniences or a seasoned camper looking for extra tips, this article is your go-to guide for dry camping.
Dry Camping Tips: Your Ultimate Checklist
We'll go more in depth with the list below, but just for your convenience, here is a short summary to keep in mind.
1. Choose your spot and duration wisely
Car, RV, or designated camping grounds?
2. Be mindful of restricted areas
If traveling at night, watch for signs prohibiting overnight parking.
3. Pack the essentials
Gather all necessary accessories for a comfortable stay.
4. Inspect your shelter
Check your tent for holes and fix them before setting off.
5. Get permission for private property stays
For overnight stays in cars or RVs, ensure you have the owner's consent.
6. Beware of high water areas
If camping near a river, lake, or creek, avoid areas marked "high water."
7. Plan for waste disposal
Use black tanks or dig a cathole latrine for human waste.
8. Consider portable toilet options
Cassette toilets or composting toilets are eco-friendly options.
9. Bring a power source
Solar systems or high-quality lanterns work great for lighting.
10. Store extra water
With no piped-in water, plan for additional water storage.
11. Purify drinking water
A UV water purifier ensures clean drinking water.
12. Collect rainwater
Use a tarp funnel to collect water during rainstorms.
13. Stay connected
Bring a 4G solar cell phone booster for network service at your campsite.
14. Don't forget the essentials
Backpack batteries, solar panels, inverters, clothing, footwear, tents, sleeping pads, sleeping bags, water accessories, and kitchen utensils.
With these tips in mind, you're ready to tackle dry camping and enjoy the great outdoors.
Dry Camping – all the things to consider
If you want to get a bit more in-depth with each of the recommendations above (and more), read on!
Powering Your Campsite: Batteries, Solar Panels, and Inverters
When disconnecting from the grid, you'll need alternative power sources. Consider packing:
Rooftop solar kits for RVs (up to 960 watts) Read my article on the best portable solar chargers here.
Portable solar panels in various wattages (40, 80, or 120 watts)
Recommended batteries: 700AH Lithium for giant solar panels, 420ah or 464ah for portable solar systems
A pure sine wave inverter, like the Magnum 2000 watts PSW, to supply power to all your equipment
Remember to use energy-efficient appliances and conserve power whenever possible.
Cooking with Sunshine: Solar Oven
Why not harness the sun's energy for cooking? Solar ovens capture the sun's rays and convert them into heat for cooking your meals. Plus, they help keep your RV or tent cooler during hot weather.
Clothing and Footwear
Pack a variety of clothing and footwear for comfort and protection from the elements. Don't forget essentials like extra socks and weather-appropriate outerwear.
Also, it might be great if you have a sleeping bag with you (if needed). You will have to keep those in tip top shape too, so read here how to wash a sleeping bag. Alternately, check out my guide sharing the best sleeping bags for big people.
Environmentally Friendly Waste Management: Composting Toilet
Ditch the "stinky" black tank by installing a composting toilet in your campsite. This waterless and eco-friendly option allows you to extend your stay off-grid and makes waste management a breeze.
Stay Cool and Comfortable: Automatic Temperature Vent Fan
An automatic temperature vent fan, like the Maxxfan, regulates your RV or tent's temperature and keeps you cool throughout your stay. It's an essential piece of gear for dry camping.
Never Run Out of Power: Automatic Generator Start
An automatic generator start ensures your refrigerator and other essential appliances stay powered during your camping trip. Set your inverter batteries to low voltage to prolong their life.
Stay Connected: 4G Cell Phone Booster
Don't let poor network service ruin your trip. A 4G cell phone booster (at the very least!) guarantees reliable connectivity, even in the most remote locations.
Save Water: Faucet and Shower Head Aerators
Conserve water by installing low-flow faucet and Oxygenics shower head aerators in your RV. You'll be able to shower and wash dishes without depleting your water supply.
Water Storage and Management
Having separate water tanks is essential for efficient water management during your camping trip:
Grey water tank for used water (e.g., from washing dishes or bathing)
Black water tank for toilet waste
Fresh water tank for clean water
Light Up the Night: Solar Lights and Flashlights
Pack solar-powered lights, like Solio solar lights or garden lights, and a water-resistant flashlight (e.g., ZeroHour flashlight) to illuminate your campsite and stay safe at night.
Energy-Efficient Lighting: RV LED Lights
LED lights can reduce your energy consumption by up to 90%. Opt for M4 LED bulbs with a warm white (3000K) or natural white (4000K) color for your RV or tent.
Ensuring Safe Drinking Water: UV Water Purifier
A UV water purifier, like those that are USB-rechargeable, kills bacteria and other germs in your drinking water. Use a pre-filter to remove any dirt or debris before purifying.
For more details about drinking water, read my previous article on how to purify water with bleach or read about the best water purification tablets here.
Exploring other Different Types of Dry Camping
Dry camping can take on many different forms. You might have come across terms like boondocking, overnight parking, independent parking, and wild camping.
While these terms are often used interchangeably with dry camping, they each have their unique nuances. Let's dive into what each of these terms means to know exactly what type of camper you are.
Boondocking
The term "boondocking" originates from the Filipino word "bundok," meaning "mountain." It's often used to describe a remote location far from civilization.
However, boondocking refers more to the location you choose for dry camping, rather than the act of camping itself.
It's all about staying in a place without the usual campground amenities or societal conveniences. Boondocking is just one way to enjoy dry camping, particularly in mountainous regions.
Overnight Parking
Ever found yourself on a long road trip and needed to rest for the night? Overnight parking is the act of sleeping in your car, van, or RV, usually due to unforeseen circumstances.
This could be because you're on a nighttime journey and need to rest, or perhaps your vehicle has broken down, leaving you no choice but to sleep outdoors. Just be sure to park in a secure spot to avoid any unwanted intrusions.
Independent Parking
If you're going on a dry camping adventure and plan to use any available facilities, then you're engaging in independent parking. It's all about making the most of what's at your disposal while you're off the grid.
Wild Camping
Although some people use "wild camping" as a synonym for dry camping, it specifically refers to camping in a wild environment, like the wilderness, woods, or mountains, without any hook-ups.
Are You Packed and Ready for Your Adventure?
I bet you're itching to embark on a camping expedition now. No matter which type of dry camping you choose – be it boondocking, overnight parking, independent parking, or wild camping – always remember to pack the essentials shared above.
Items like clothing, sleeping pads, solar lights, batteries, sleeping bags, water accessories, tents, power sources, footwear, and camp kitchen utensils are crucial for a memorable and enjoyable getaway.
After all, stepping out of your comfort zone and experiencing life away from home is a priceless adventure. Not only will you create lasting memories, but you'll also save on expenses. So go on, embrace the great outdoors, and happy camping!
Alternately, if you want a more traditional camping experience, a good place to start is my previous article sharing what to bring camping for the entire family.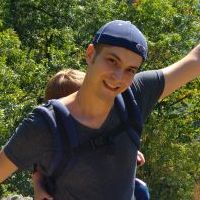 Daniel is a gear freak when it comes to hiking, climbing and camping. He went to REI Outdoor School to meet new people and learn best practices. Don't even try to argue with him about the latest backpack or ice axe, he tried most of them. Daniel's dream is to climb Mount Everest.