Most tents are already waterproof when you buy them. This, however, doesn't mean they are ready to be put out in the rain or on any terrain for that matter.
While these tents have worked for us already, there are a couple of things we must do to ensure that they are field ready. Here's how to waterproof a tent.
You would think that tents are 'bullet proof' as regards rain protection since they are made for the open air, but this isn't so. It is recommended that you take precautions when going on the annual family vacation. Looking at it logically, waterproofing your tent during a camping trip can save you from an unpleasant night. This would spare you all the drama and also offer some handy tricks and tips to seal your tent from water.
The first thing you must figure out is the parts of the tent that should be waterproof. Try to study each part and check whether they can protect your family from rain or dew. Also, take a close look at the tent wall coating. Is the coating made of waterproof material? If it is, make sure that it's attached to the tent properly to prevent it from falling off.
See also: Hilleberg Anjan 2 Person Tent: 3-Season Tent You Can Rely on
Look at the tent floor if can protect you from any leaking that may occur. Some camping grounds may ask you to place a waterproof fly just above it as such areas are predisposed to leakages. These things should be known so that you can effectively waterproof your temporary shelter.
For you to determine which parts you should waterproof, fill up a bath with water, then submerge your tent into the water. If you can see any bubbles of air around a particular area, that's the part that you should work on. After taking this step, dry the tent under the shade if it isn't UV resistant. But if your tent came with a UV resistant feature, lay it to dry under the direct sunlight.
You can do this basically anywhere, but it is recommended that you do it in your own home, so you will have a cleaner and more controlled environment to work in. What gears should you consider before waterproofing?
Waterproofing gears to consider
A Rain Fly
Lots of campers, though always happy, often find themselves stuck in a maelstrom of bad weather without any extra protection like a rain fly. Yes, there is actually a tent part designed specifically for persistent rainfall.
You'll be ludicrously optimistic if you believe that without this small piece of fabric you can start even a mildly efficient 'remain dry' campaign on the rainy days. See our article review of the Big Agnes Copper backpacking tent to give you an idea of what to look out for.
Custom Fitted Tent Footprint
In addition to the rain fly, your collection of waterproofing gear wouldn't be complete with the standalone or custom fitted ground sheet. This is vital since it borders the base of the tent to keep moisture as well creepy crawlies from gaining easy access. Folks do not realize it, but all tents do not come with these sewn-in groundsheets. Check out our instructions on DIY tent footprints to give you more options.
In many tents that have this custom fitted tent footprint, the sheet is just too thin to survive for more than a camping season. What's the solution? We recommend buying a good quality polyethylene coated tent footprint and use it to pitch your tent. Also, make sure that your tent is made with a good quality ground sheet.
With this combo in place, you will effectively have enough protection during the rain. If the tent footprint is too costly, you can opt to make your own with a thin tarp while saving yourself some bucks.
Advantages of waterproofing your tent
Comfort
Besides the rain, there is also morning dew that's likely to affect your entire camping experience. With a waterproof tent, this can be fixed right away. It will keep the moisture away while ensuring that you remain dry and comfortable in rainy weather. This is why you should waterproof your tent.
Makes the trip more enjoyable
The wrong tent hinders your enjoyment of the great outdoors. Imagine going out with your family on a camping trip and being drenched in the rain during a cold night. It is not a pleasant sight to behold. You'll have to keep your fingers crossed and hope that it doesn't rain during your camping trip. Where's the fun in that?
What to check before waterproofing
Ties tight
On your rainfly, you are going to want to ensure that the ties are very tight when placed over the tent. If you do this in the rain, you'll see that it's very exasperating and it cannot be done properly, because the rain will make the ties sag. To avoid this, do it at home before leaving.
Ground cloth
Ground cloths are also an important aspect of the tent, but can be worked to enhance its efficiency. Ground cloths keep water out of your tent in wet conditions. But, when it gets too wet, the ground cloth can collect water, and sift it into your tent. You want to make sure that the tent's seam and the ground cloth are a single item.
If you prefer, you can make one extra patch for your ground cloth. Remove the ground cloth and then measure it while it's on a tarp, marking the edges. Cut the tarp and sew it into your ground cloth and the seam around your tent.In reality, though, this is only needed for older tents; newer tents only need the ground cloth pushed into the seams and then sealed.
Taking all these measures will make those rainy and wet nights a lot more comfortable and dry. In the end, you will be pleased you took the time to do it. Dryness, as well as safety, is paramount. All it takes is some time and a little bit of skill.
Tools for waterproofing and how they work
Waterproofing Sealer
This sealer is suited for waterproofing garments, tents, and camping gear. These sealers come either as a wash-in or a direct spray. Wash in agents are applied by using a washing machine even though it isn't really recommended to use them for tents. The spray, on the other hand, consists of an aerosol which can be directly sprayed on the tent to provide protection from water.
How does it work? The waterproof agent, when applied to the tent material, leads to the reduction of the contact surface between the fabric and water molecules, causing the water to bead up and roll of.
Waterproofing and fabric treatment
The waterproofing and fabric treatment agent is essentially a spray-on kind of waterproofing agent. This waterproofing agent can be used to waterproof sails, boat covers, tents, clothing, and the likes.
The advantage of making use of this type of sealant is that it has zero effect on the texture of the tent fabric on which it is used. Apart from making the material water resistant, this sealer adds an extra protective coating to fabric, and as a result, they increase the life of the tent in the process.
One thing that has to be taken care of when you're buying a fabric sealer is to check whether the sealer you pick is compatible with the type of fabric that you intend to protect. If you have taken this crucial step, then sealing the tent wouldn't be a difficult task.
How to waterproof your tent: a step-by-step guide
​Cleaning your tent first​
Before you start the waterproofing procedure, ensure that you clean your tent thoroughly. First, clean the fabric of the tent, then other parts of the tent. It is difficult to waterproof your tent when it is not dry and clean. No matter the layers of applications you'll cover your tent with, it will be a waste of effort if the canvass is filled with dirt and dust.
During the cleaning, make use of a sponge which was soaked in warm water. The sponge you will use for this process should be one that has a soft and fine surface. This is vital because it could weaken the material and tear the fabric after a while. There are other instances where the tents would be worn out because of the use of coarse sponges.
Do not be lazy when it comes to cleaning. If you believe that you can just use your washing machine to clean the tent, just stop. Logically speaking, the rocking and rotating motion of a washing machine will ultimately weaken and slacken the fabrics of the tent. In the end, you may no longer have a tent to waterproof. ​
Get a seam sealer
A majority of outdoor tents aren't factory sealed. A lot of them are factory taped instead. What does this mean? It implies that water can still go through the floor as well as the wall of the tent if the tent is factory taped. Seams of the factory taped tents have some waterproofing on them. The feature is good to some extent, but it will not guarantee you a dry camping trip.
To solve this, you'll need to get a seam sealer. These can be bought online. Use the seam sealer and then apply it to the tent seam, and wait for a while for it to dry. The seam sealer is mostly used by experienced campers who want to have great waterproof floors.
Get a waterproof spray
You will also need to get a waterproof spray. Spray your tent floor thoroughly. In fact, you'll need to soak the float with spray and grab one small piece of cloth and use it diffuse the liquid solution. Let it dry for a few minutes.
For quicker drying, you'll have to do it outside. Also remember, you must never inhale the gas in the spray because they're harmful.When spraying, always ensure that the doors and windows of your tent are open. This process should also be done on the interior and exterior part of your tent floor. Make sure that you apply the spray inside first before moving outside.
Prioritize the floor
As you waterproof the tent, prioritize the floor first. It's the only thing that keeps you from coming in contact with the ground. Even if there's no rain, when a floor has leaks on it, it will lead to a wet and uncomfortable tent. This is quite true if you have camped on vegetation, where the moisture is intense particularly during the night.
Use the tarp to prevent this scenario from playing out during your camping trip. Put the tarp before you set up the tent above it. When you do this, you're not only waterproofing the tent, but you're also protecting the floor from being damaged by rocks.
Handling the wall leaks
Waterproofing your tent walls is done in the same way as the floor. You can use the waterproof spray and allow the walls soak in it. Using a fine and smooth cloth or rag, disperse the liquid. Allow it to dry in the open.
You do not need to soak the tent wall as you did the floor.Simply apply the appropriate amount, and it will do the trick. To assure yourself, you'll need to get a rainfly. As mentioned earlier, the rainfly is a layer which is made of hydrophobic plastics and can keep you as well as your camping items safe from the rain.
Buy a rainfly
Some tents have a built-in rain fly. But if your own tent does not have one, you can buy one before your camping trip.
Also, remember that the rainfly should not come in contact with your tent's inner wall.
Other waterproofing methods
Apart from these well-proven waterproofing methods, there are some odd ways of waterproofing which have been recommended by a couple of people over the Internet. These techniques might work, but they will break the tent eventually. They are not recommended.
Using grease and lard
One of the techniques includes applying some grease or lard to your rain fly. Both can give you additional waterproofing for your tent, but they'll also corrode the original waterproof coating of the rain fly within a short time.
Besides the corrosion these items cause in the long run, aren't grease and lard repulsive? Packing a rainfly or tent with these items on should be disgusting already. As you also know, keeping lard nearby is a terrible idea as lard is a magnet of bugs, ants, and other nature critters! So it's definitely a really bad idea.
Using duct tape
Another waterproofing technique you shouldn't try is covering the tent with duct tape. Certainly, it will waterproof the tent, but then getting rid of the duct tape is hard and it will tear your tent too!
Wrap Up
Knowing how to waterproof a tent is easy, as long as you follow the instructions of your chosen waterproofing method. The last thing you want to do is ruin your tent beyond repair.
But if you believe that your tent is already close to retirement, then it's time to get a new one. When you do, make sure the tent is perfect for rain or other moist climates. Ignoring this part could lead to a miserable camping trip.
For more ways on how to take care of your tent, see our article on how to clean your tent, which is a must-read for everyone.
Do you have any questions, comments, or suggestions? Send them here! We absolutely love to hear what you think.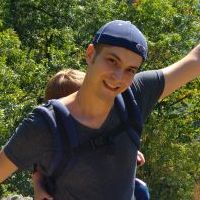 Daniel is a gear freak when it comes to hiking, climbing and camping. He went to REI Outdoor School to meet new people and learn best practices. Don't even try to argue with him about the latest backpack or ice axe, he tried most of them. Daniel's dream is to climb Mount Everest.