Winter takes a little more planning than your regular summer camping adventure. These 17 tips for cold weather camping will ensure you are well prepared for your adventure.
Make sure you are not taken by surprise with the cold weather. Expect it to go bad even if Autumn is not done yet. Nature is unpredictable and you don't want to risk your life, especially since you can take these measures to make sure your camping is a success.
I'm going to start with the most important tips of all. Weather forecast before heading out is the easiest way to reduce the risks to a minimum. So don't leave the house before you check out the weather forecast.
1. Check the Weather Forecast
This should be at the top of your cold weather camping checklist. Check out for any precipitation or low temperatures in the area you're heading to. Pack extra clothes or the right supplies and equipment to stay dry, warm and comfortable.
Many winter campers opt for rented cabins near the campgrounds. That way they can still be close to Mother Nature while enjoying the warmth and security of a solid roof over their heads during the cold months.
2. Press the Snow
If you don't mind snow when camping with a tent, you should start stomping on the ground where you want to put your tent. Pressing the snow with your boots or snow-skis will make the snowy ground nice and firm in no time. You're also going to get warm fast from the exercise.
This ensures that your tent is safe from getting ripped by unknown objects hidden in the snow, like tree branches or sharp rocks. It's also best to have a flat floor, so you can sleep better.
3. Choose The Right Camp Site
When deciding where to pitch your tent during winter camping, think of how you'd choose a summer campsite, and do the opposite.
During summer, you may prefer shady, secluded spots. However in the winter, the sun is your best ally. So keep away from shady trees and put your tent in a place that can get as much sunlight as it can.
You can angle your tent in such a way that it'll get the warm sun from sunrise to sundown. Waking up to the warmth of the sun in cold weather will give you a nice boost in the morning.
4. Bring the Right Sleeping Bag
There are tons of sleeping bags out there with various materials, sizes and ratings. If you're looking for cold weather sleeping bags, a general rule-of-thumb is to buy one which is rated 10 degrees colder than the expected low.
For example, when going somewhere where the lowest temperature could dip below 30F (-1C), a sleeping bag that rates 20F should be enough to keep you warm. Better you have a warmer sleeping bag, and cool yourself down if needed, than be cold and hope you don't freeze over night..
A cold weather sleeping bag should be one that comes with a down-proof shell that will keep the insulation warm and dry in all-weather conditions.
Choose a sleeping bag which is long enough to cover you adequately and suit your sleeping style. If you like tossing and turning about, a rectangular-shaped sleeping bag should offer enough room for you to move around on your camp-outs.
Many people love the snugness of mummy-style sleeping bags during their winter camping trips. If you still have trouble picking the right sleeping bag, maybe my post on the best sleeping bags will help you choose.
Put a sleeping pad or blanket underneath your sleeping bag so that you're not directly sleeping on the cold ground. This could steal your body heat and keep you cold instead of getting warm.
5. Pack Extra Gloves
Whatever you do, you need to keep your hands warm in cold weather. If you misplace any of your gloves, having an extra pair would assure your survival.
Your hands are the ones that lose warmth the fastest. That's why most people that get caught in cold weather, get frostbites on their fingers.
Heat packs are a good way to get a heat boost if you slip them inside your gloves. But make sure you have a bit of protection between your skin and them as they can get really hot, and damage your skin.
6. Layer Up
During cold weather, you need to keep warm, while also being able to remove some clothing if the activities make you sweat. Layering your winter wear is the best strategy to keep a right balance between cold and heat.
Start with form-fitting thermal underwear, made of breathable fleece or cotton, which can trap body heat to keep you warm or wick away perspiration during exertion.
Bring along a scarf that you can easily put on and remove to regulate body temperature and a lightweight and waterproof jacket. You can choose one from here.
If you're planning to build campfires, it's best that your outer layer of clothing is fireproof to keep yourself safe from flying embers. For instance wool is one of the most fire-resistant natural materials.
Layering your head and feet can also help you stay warm. Wool or fleece caps with a detachable hood can protect you from wind chill. Woolen socks (if you're concerned about itchiness, choose socks made of merino wool) or moisture-wicking polyester ones, are better than cotton socks.
While you don't have to wear expensive and chunky snow boots, they should be water-resistant or at least water-repellent if you're planning to walk or hike through the snow.
I wrote an entire article with tips on how to properly layer for winter here. It's really important to do it right.
7. Sleep with Your Boots and A Change of Clean Clothes
If your winter boots have removable liners, place them at the bottom of your sleeping bag for extra warmth. If your boot liners are not removable or you only wear single-layer boots, put them in a plastic bag and stuff them at the bottom of your sleeping bag.
The reason for doing this is to keep your boots from freezing outside. So in the morning you can put your warm boots on and have a better start to your morning. Chose the best hiking boots from our article here.
The same rule applies to clean clothes that you want to change to in the morning. A change of clean clothes can be packed from home into zip-lock bags, and put at the bottom of your sleeping bag, so they are dry and toasty in the morning.
8. Use A Pee Bottle
This might come off as odd, but when night comes, and you did everything to make your tent warm, going out when nature calls is not recommended. It will save your butt, literally, from having to go outside in the freezing cold.
Make sure you put it farther away from you, so there's no way you can stumble on it or confuse it for something else. So make sure it doesn't look like anything you use for other purposes.
9. Remember to Hydrate Yourself
Staying hydrated in cold weather is important, if not more important than during summer. The weather is not going to make you feel the need to drink water, like summer does. It can be easy to get dehydrated, so make sure you drink plenty of water by setting an alarm.
Tea or hot chocolate can just come on top of your regular fluid intake. That just means you get more of the needed calories to burn while out camping and doing stuff around camp.
10. Air Out Your Tent
As you sleep in a warm tent on a cold night, condensation will form on the tent. There's nothing much you can do about condensation except dry the tent before you use it again.
To minimize condensation at night, try venting your tent before you crawl into it at night. Though it may not be as warm inside anymore, the tent will stay dry.
Condensation doesn't only form on your tent. It'll form on the upper layer of your sleeping bag too. Keep your gear dry as much as you can. Water freezes faster so you don't need any of that inside your tent.
11. Dry your Sleeping Bag
If it's not snowing, turn your damp sleeping bag inside out and leave it out on top of your tent to dry during the day. If your sleeping bag has a black interior, it'll dry more efficiently as it absorbs the sun's heat better.
It's a good idea to choose a winter sleeping bag with a black interior.
12. Prevent Condensation with A Vapor Barrier Liner (VBL)
You will find condensation on the upper layer of your sleeping bag. When heat from your body meets the freezing air, condensation can form.

Line your sleeping bag with a VBL if you're camping out in the cold for more than a week. It adds warmth to your sleeping bag by trapping an extra layer of air and minimizes body heat loss.
A VBL can help keep your sleeping bag from getting wet with condensation though it may not be the most comfortable thing to sleep in.
A good sleeping bag liner will add more warmth, and protect your sleeping bag from dirt as well. Chose one from our article on best sleeping bag liners here.
13. Start the Fire First
Start the campfire first before doing anything else as soon as you arrive at the campsite.
If the snow is light, simply shovel it aside to start your fire on the solid ground. If the snow is thick, it may not be possible to push it aside, try pressing it down so that you can place your wood pile on a solid platform.
For firewood, start by collecting fallen branches. Even if a thin layer of snow covers the branches, they could still be dry enough to burn. If the snow has been heavy, your best bet of finding dry wood is under thick vegetation.
To get your winter campfire going, try using a fire starter from your neighborhood outdoor shop. Pine cones, pine need, and bark all are good sources for kindling.
It is best to keep your campfire going for as long as possible, surround the fire with any logs or branches you haven't used so that the heat can dry them out and you'll have more firewood to add throughout the night.
14. Candlelight Camping
If starting a campfire right in the middle of winter is proving more difficult than you thought, candle lanterns make a cozy substitute. Hanging a candle lantern inside your tent keeps the tent warm, and also helps to reduce condensation. Make sure it's far away from you and the tent ceiling to prevent a fire hazard.
15. Pack Lithium Batteries Instead of Alkaline Ones
Lithium batteries are your electronic accessories best friends during winter camping trips. They're more consistent performers in cold weather, lighter, and last longer than their alkaline versions.
16. Invert Your Water Containers
Get the opening of your water bottles, or other water storage containers, to face down when storing them overnight. As ice forms on top, flipping your water containers upside down will prevent ice from forming at the surface, and make it hard for you to drink from it.
17. Smear Vaseline Liberally
This heavyweight moisturizer is a lifesaver when you're out in the blistering winter. Smudge it on your face, lips, ears, necks, wrists, hands, or any exposed skin. The freezing wind can be painful and cause you windburn and frostbite.
How cold is too cold for camping?
Too cold for camping it would be around 30 to 40 degrees Fahrenheit. That's -1 to 4 degrees Celsius.
These are generally considered too cold for camping in a tent, especially if you are not used to camping in cold weather. Make sure you have all the gear you need for this kind of weather.
Is sleeping in a car warmer than a tent?
No, sleeping in the car is not warmer than sleeping in a tent. Tents are smaller and can warm up faster than a car, and they have double insulation.
The material used for tents is also made to keep tents warm. The aluminum of your car can't keep the cold out, like the fabrics of your tent.
Can you get sick from sleeping in the cold?
No, you can't get sick from sleeping in the cold. Doesn't matter if you're inside or outside, cold weather is not what makes people sick.
Germs and viruses are the reasons you can get the flu. Being in the cold is just the right environment for them to thrive.
Conclusion
You can never be too prepared for some freezing time outdoors. Make sure you read these tips carefully before heading out camping in the cold weather.
Of course, if you have any fun winter camping adventures to share, we'd be happy to read them in the comments bellow.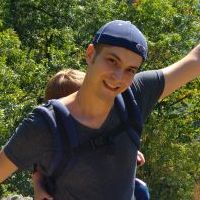 Daniel is a gear freak when it comes to hiking, climbing and camping. He went to REI Outdoor School to meet new people and learn best practices. Don't even try to argue with him about the latest backpack or ice axe, he tried most of them. Daniel's dream is to climb Mount Everest.